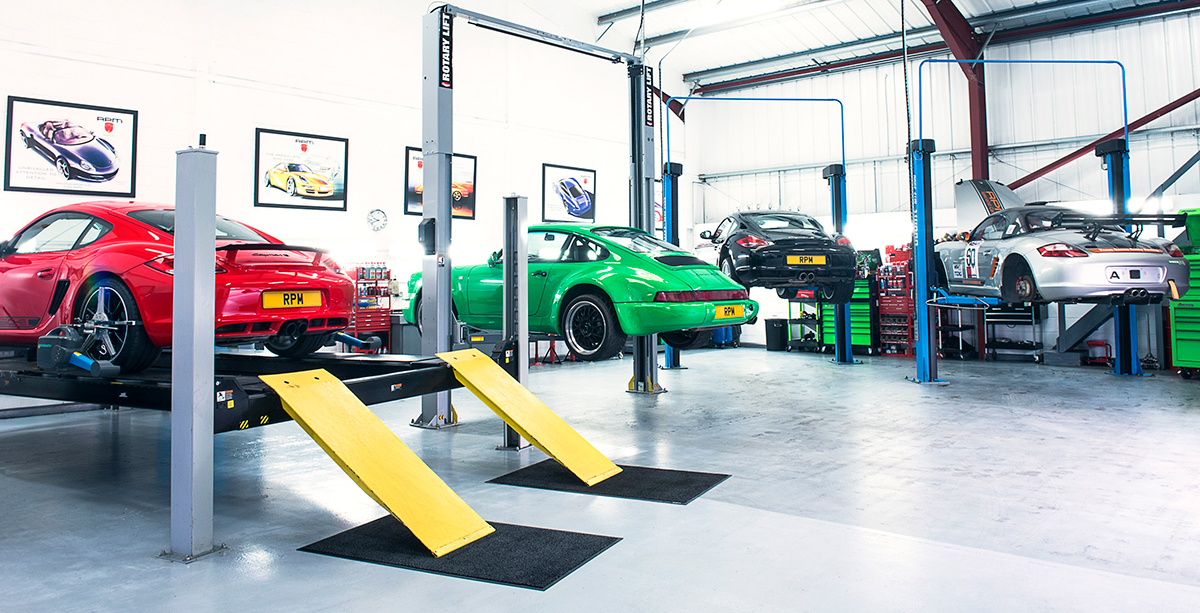 About us
Meet The Team Behind Yorkshires Independent Porsche Specialist
RPM specialist cars are an established independent Porsche specialist covering all aspects of Porsche ownership. The directors Nick and Andy having worked together for many years at the local Porsche main dealer known now as Porsche Leeds, decided it was time to go it alone. With this Along came RPM Specialist Cars an attractive alternative to main dealer servicing for all Porsche owners. Born in 2004 through a love of Porsche and a desire to do things right. RPM have built their business on a foundation of trust, achieving an unrivalled level of customer service and expertise, thus attracting a loyal and ever growing customer base who can all enjoy a pricing structure that represents true value for money.
In 2011 RPM expanded within the world of Porsche, entering into Porsche car sales. RPM are not only able to provide an excellent aftercare service for your existing Porsche through their independent Porsche workshop facility, but can now also offer you expert assistance when looking to purchase your new Porsche though their Porsche sales department. This development was not only a desire of RPM but also a request of their existing customers who had experienced over the years RPM's high level of customer service and expertise throughout the Porsche Range and felt this would provide reassurance when purchasing their next Porsche.
We chose Knaresborough, a small town on the outskirts of Harrogate North Yorkshire as the home for our independent Porsche specialist sales and service centre for it's idyllic countryside location and travel network providing easy access from surrounding areas, such as Leeds, Bradford, Skipton, Ilkley, Otley, Wetherby, Ripon and York.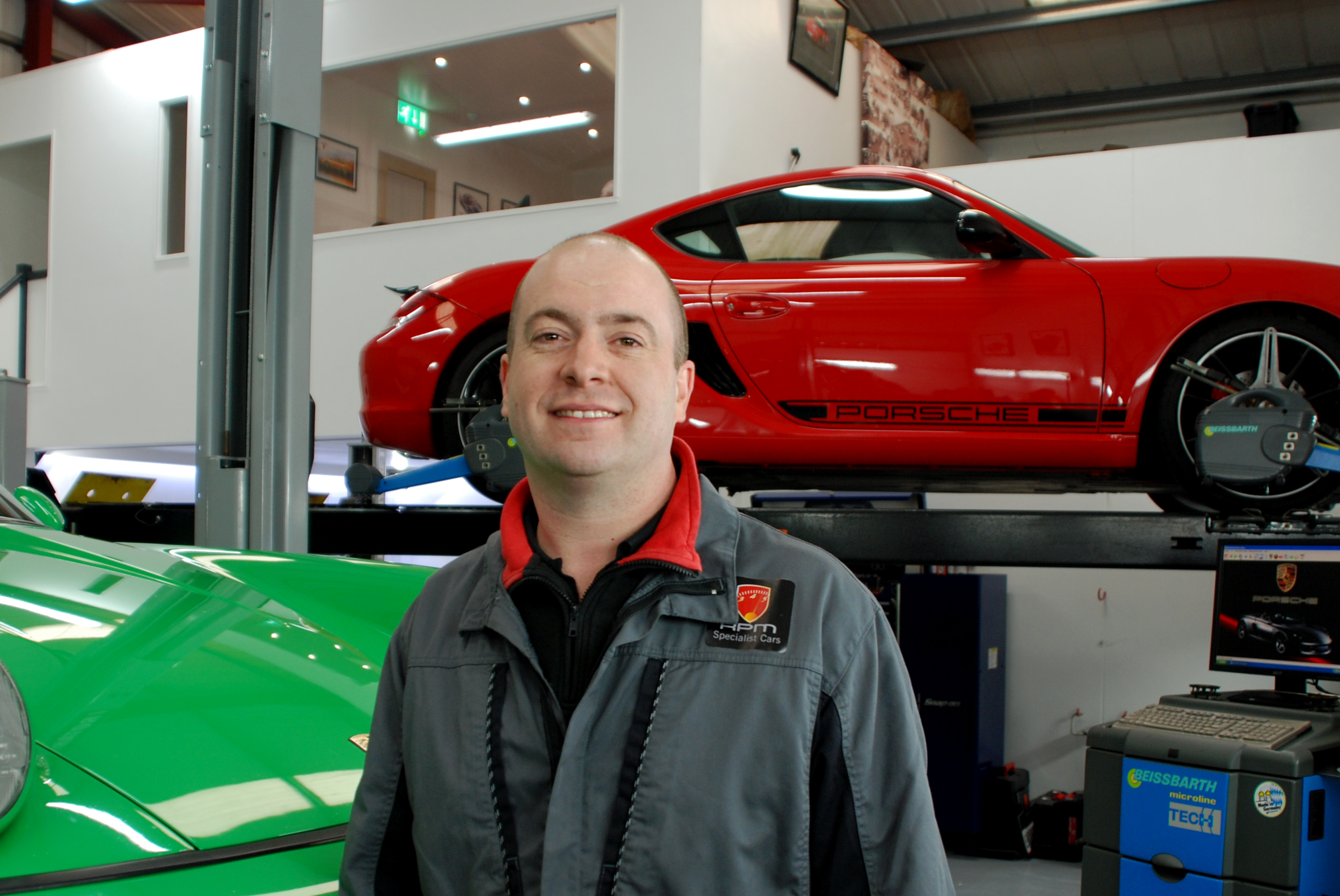 Andy Meeking - Partner
His working life starting early for a local paper shop and after several year of the longest, hardest rounds on the planet he followed his love of cars taking on a role of apprentice technician at JCT 600 Porsche Leeds, the job he wanted working with the car i loved, the dream job" after fully qualifying as a Porsche technician the role was held for many years during which multiple Porsche training courses and examinations were attended both in the UK and at the Porsche factory in Germany. 2004 was a big year in his career this being the year he and Nick joined forces and RPM was born.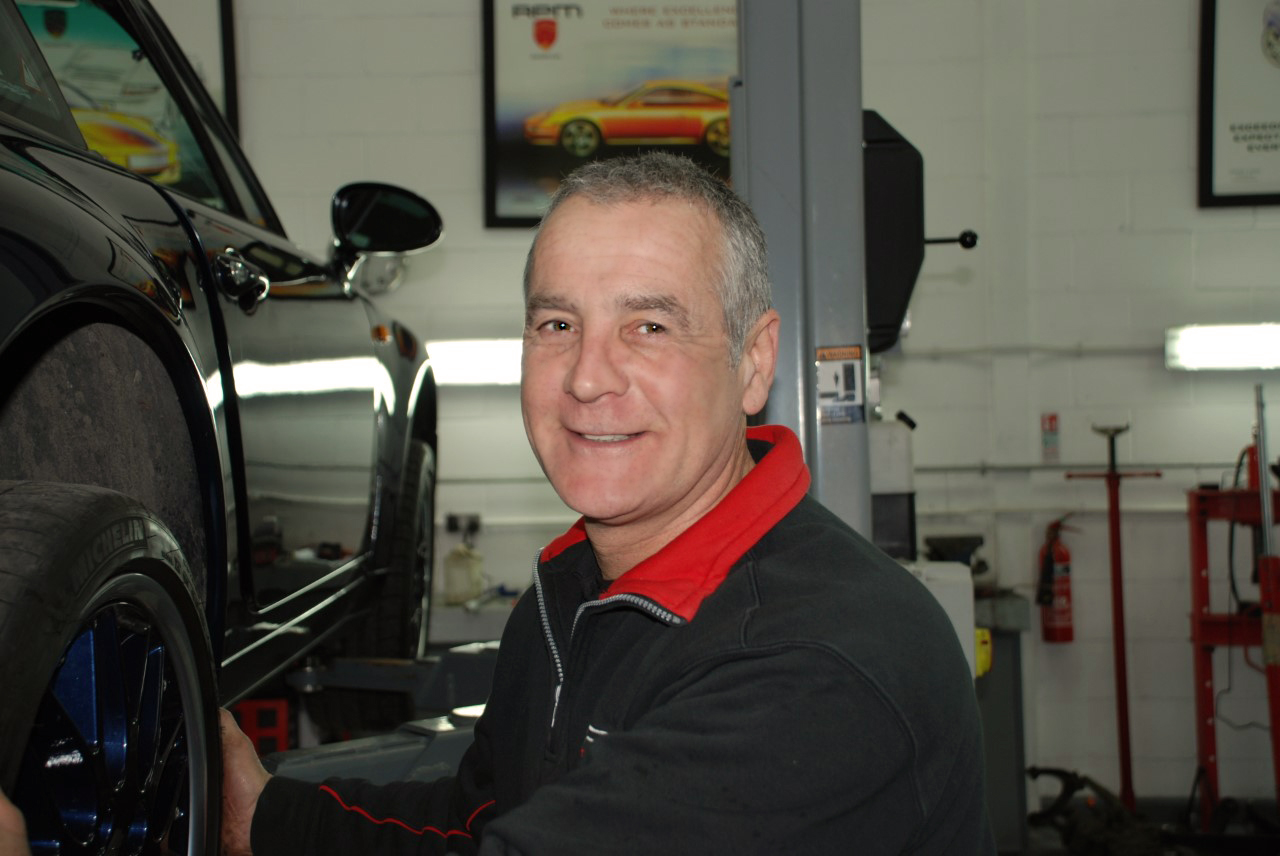 Nick Roberts - Partner
Nick too being with RPM from day one, lets say the wiser one of the team. Having worked within the motor trade for most of his life we have yet to see him spend a penny of his earnings! Some may call him tight but he likes to think of himself as careful saving for later life "it might be time to think about spending some of that hard earnt". Nick too is a fully qualified technician having worked on many makes and models in his early years but once he joined the Porsche brand he stuck with it and now has over 20 years experience working with Porsche.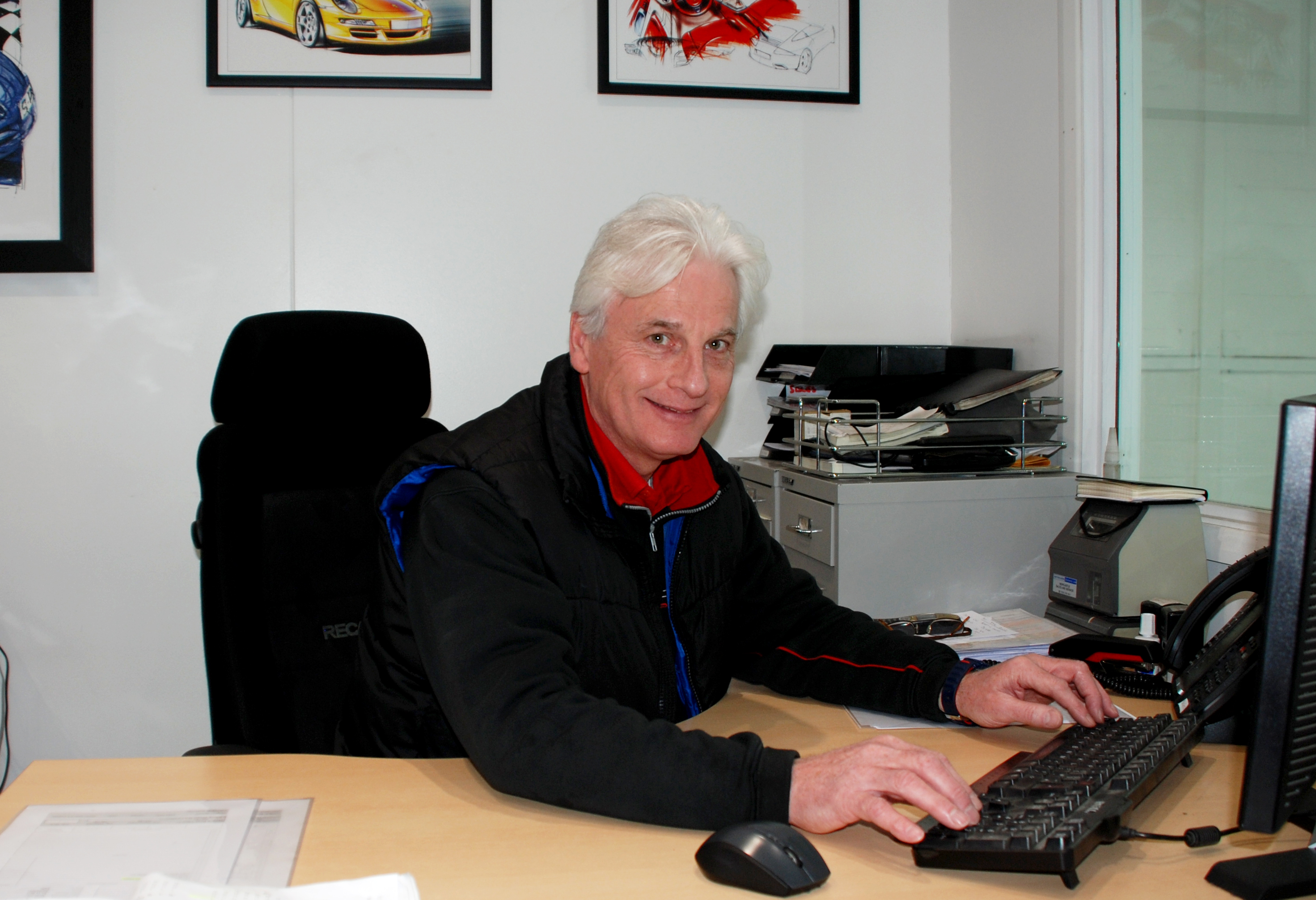 Dave Hitch - Workshop Manager
David joined the RPM team in 2016 as our service manager, brought on board to keep us all in line and ensure smooth running, "most of the time anyway". After spending his early years tinkering with cars for his family and friends, David's motoring career started in 1975 with a Lotus dealer where he specialised in carburettors and rolling road tuning. After enjoying many years hands on, David decided to explore the main dealer network where he took more of an organisational roll working up to management level, before in recent years returning to the specialist sports car environment, finding his passion for Porsche!
David has never really lost his mechanical interest and really isn't happy until he has taken it in bits himself and fully understands how it work.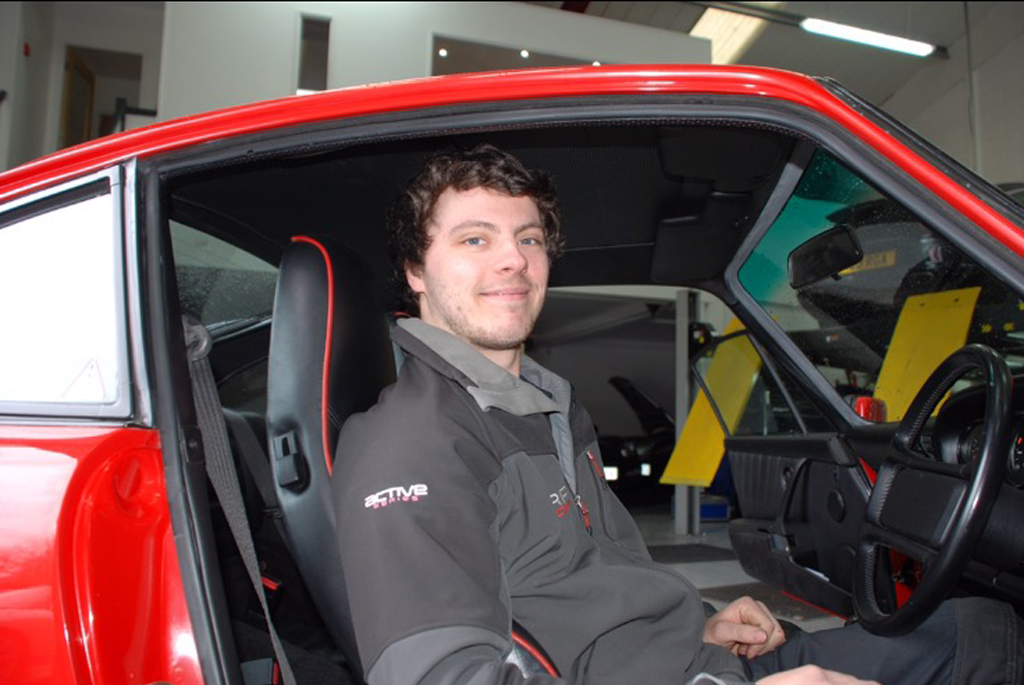 Ash Agar - Porsche Technician
Ashley joined us at RPM in 2014 as a Porsche technician. Ash's love of cars and motor sport was clear from a young age, supporting his Dad throughout his competition safari race days and always keen to help out around the family garage. At the age of 14 Ash bought is first car, a classic mini which he fully restored and sold, before he was even old enough to drive. Having qualified as a technician Ash also proceeded to attend motorsport collage before joining us at RPM.
Having practically spent his entire life around cars, I think its safe to say "if its got an engine its got Ash's attention".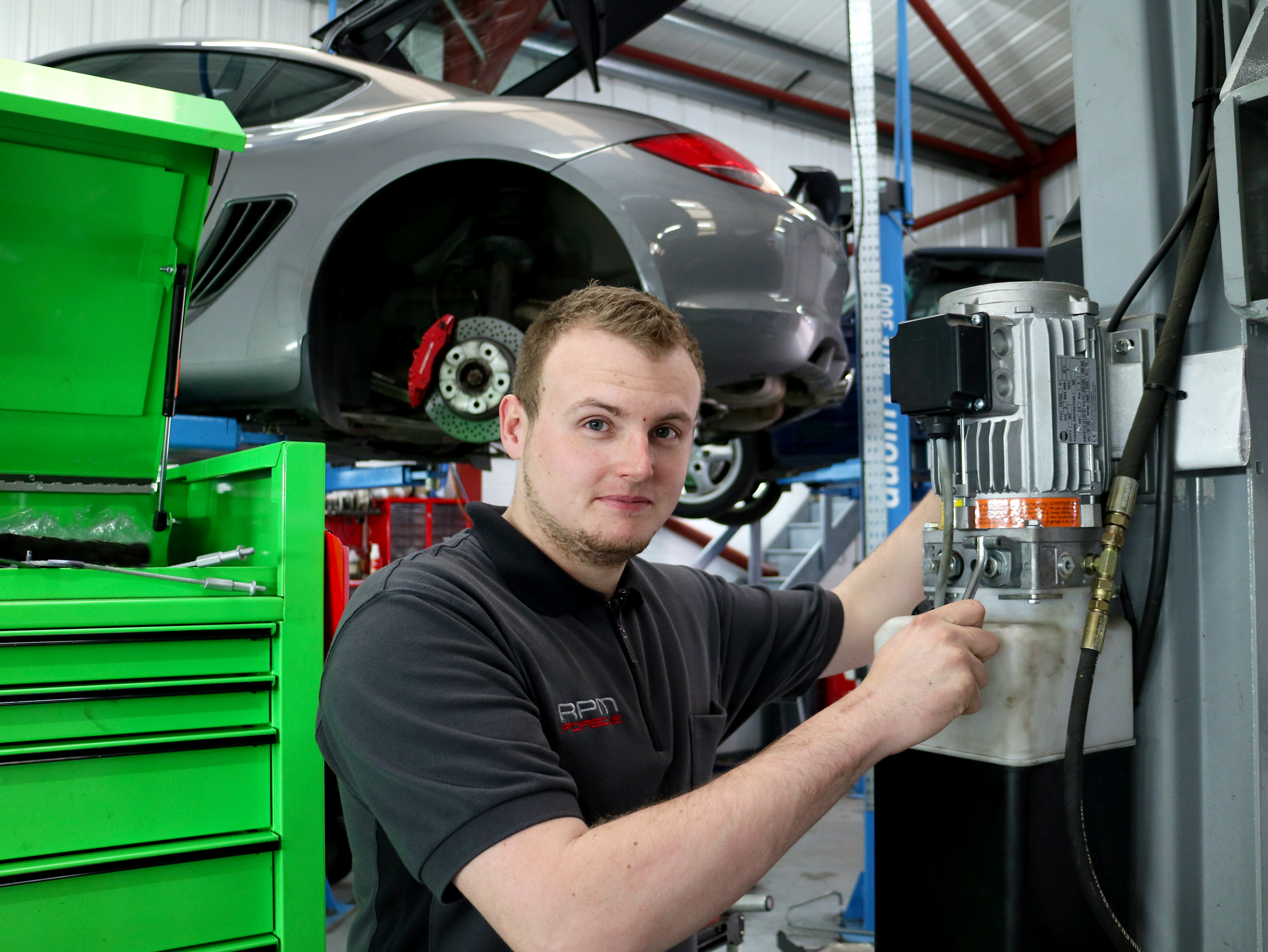 Craig Thomson - Porsche Technician
Craig joined RPM as an apprentice in 2012 and has matured in to a highly trained and experienced Porsche technician.
Outside of RPM, Craig has a passion for restoring classic cars and currently owns a Classic Mini, Land Rover and an Audi TT amongst others. When he's not tinkering with an engine and entertaining us with his bad jokes, Craig practices martial arts and is trained in JuJitsu and Kick boxing, he's currently a brown belt in kick boxing so we'll continue to laugh at his jokes.
Craig's passion for Porsche shines through and his experience with all models of Porsche is second to none.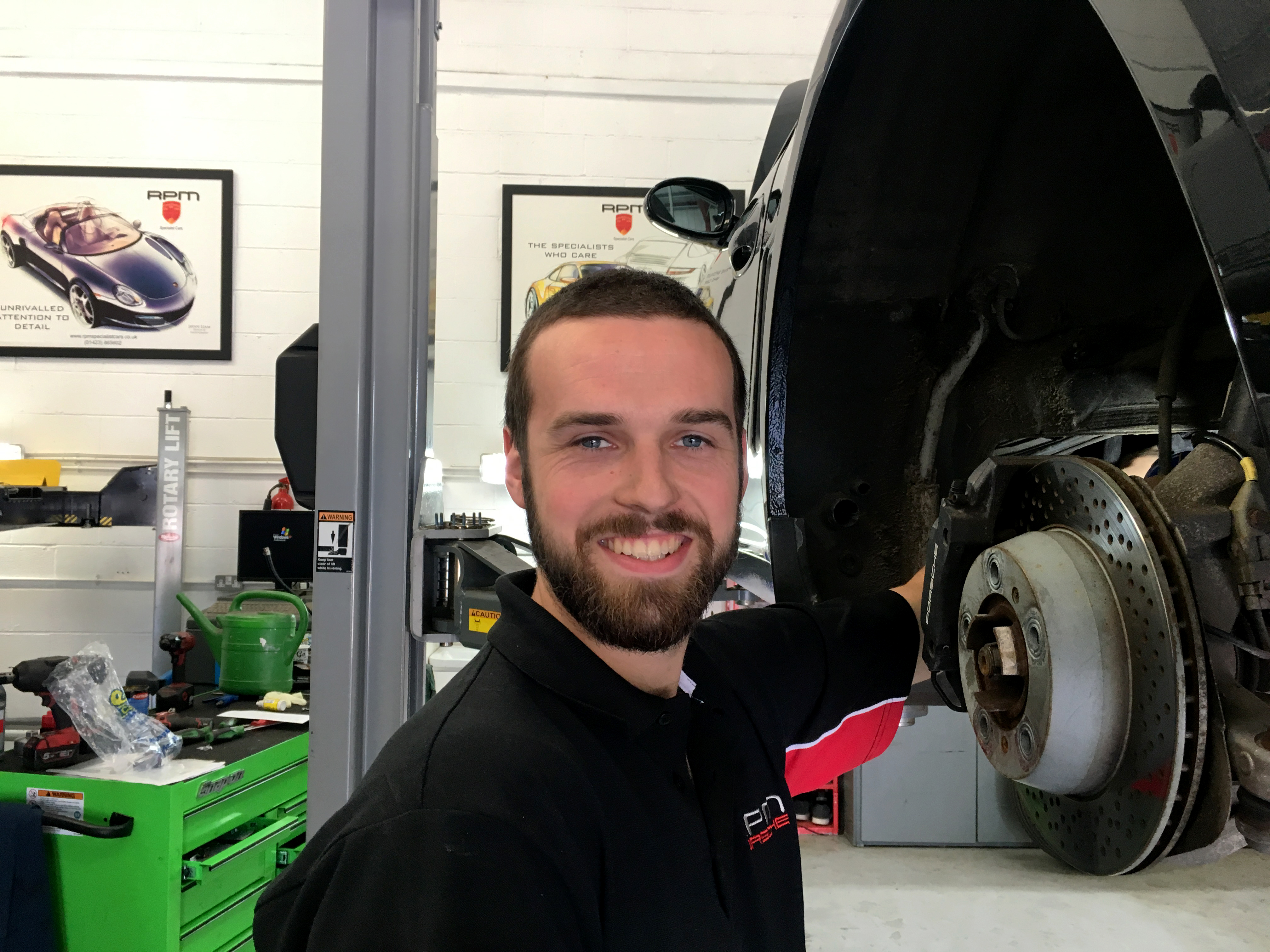 Mike Newbould - Porsche Technician
Another car fanatic joins our growing team! Mike is our newest recruit here at RPM and at 22 years old, he's our youngest Porsche technician.
Mike has been tinkering with car engines since he was 8 years old and spends his spare time modifying track day cars and restoring old classics. He's currently restoring a 1978 Ford Escort MK 2 and is planning to take it to track next season.
In addition to Mike's mechanical hobby's he's an avid mountain biker and regularly competes in cycling competitions.
We're pleased to welcome Mike on board, he's a great guy and talented technician.