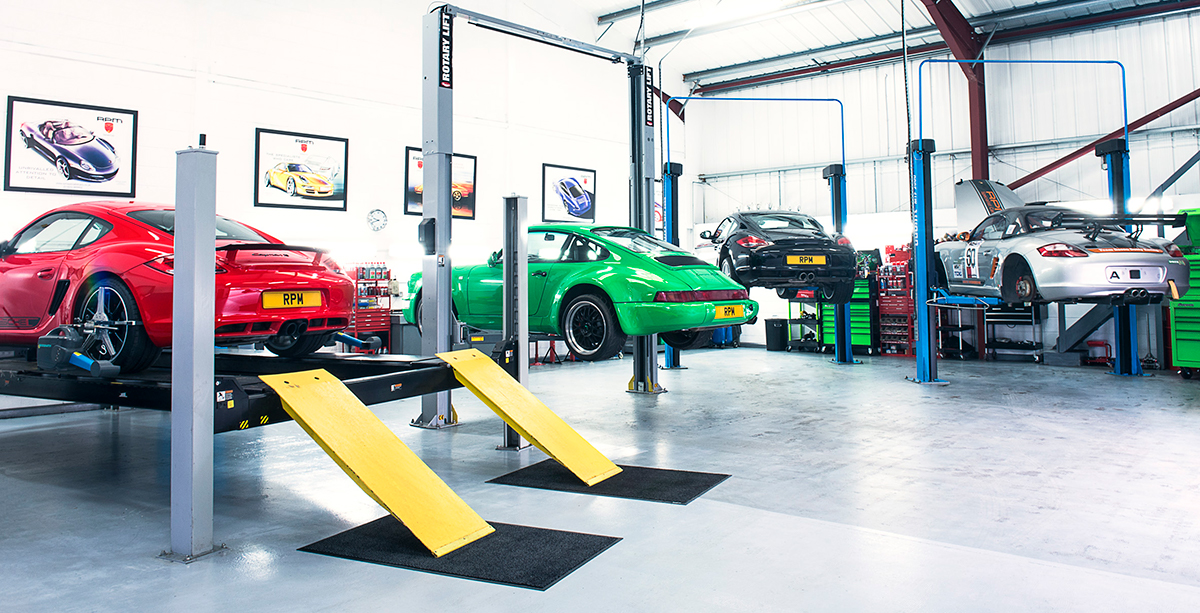 About us
Meet The Team Behind Yorkshires Independent Porsche Specialist
RPM specialist cars are an established independent Porsche specialist covering all aspects of Porsche ownership. The directors Nick and Andy having worked together for many years at the local Porsche main dealer known now as Porsche Leeds, decided it was time to go it alone. With this Along came RPM Specialist Cars an attractive alternative to main dealer servicing for all Porsche owners. Born in 2004 through a love of Porsche and a desire to do things right. RPM have built their business on a foundation of trust, achieving an unrivalled level of customer service and expertise, thus attracting a loyal and ever growing customer base who can all enjoy a pricing structure that represents true value for money.
In 2011 RPM expanded within the world of Porsche, entering into Porsche car sales. RPM are not only able to provide an excellent aftercare service for your existing Porsche through their independent Porsche workshop facility, but can now also offer you expert assistance when looking to purchase your new Porsche though their Porsche sales department. This development was not only a desire of RPM but also a request of their existing customers who had experienced over the years RPM's high level of customer service and expertise throughout the Porsche Range and felt this would provide reassurance when purchasing their next Porsche.
We chose Knaresborough, a small town on the outskirts of Harrogate North Yorkshire as the home for our independent Porsche specialist sales and service centre for it's idyllic countryside location and travel network providing easy access from surrounding areas, such as Leeds, Bradford, Skipton, Ilkley, Otley, Wetherby, Ripon and York.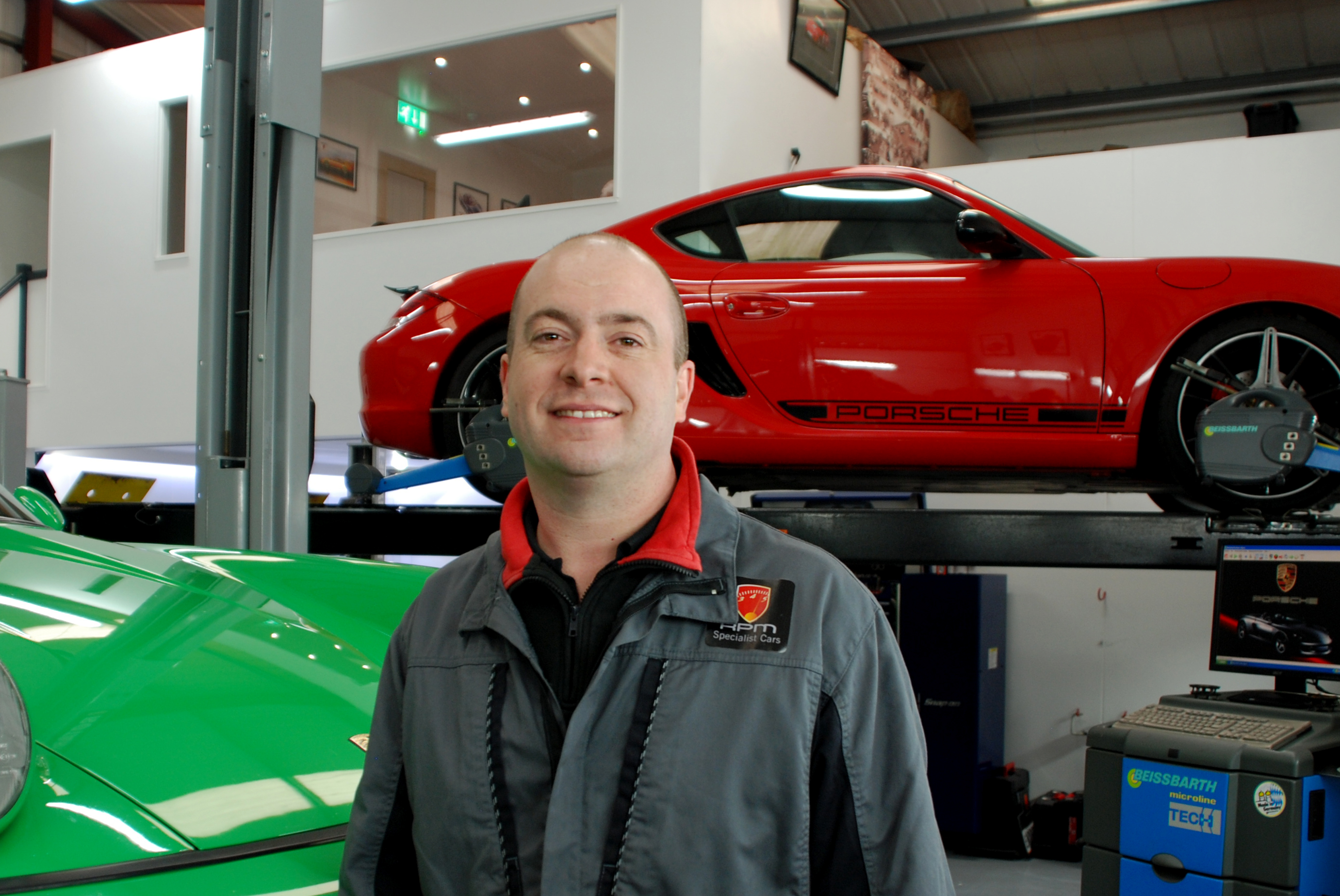 Andy Meeking - Partner
His working life starting early for a local paper shop and after several year of the longest, hardest rounds on the planet he followed his love of cars taking on a role of apprentice technician at JCT 600 Porsche Leeds, the job he wanted working with the car i loved, the dream job" after fully qualifying as a Porsche technician the role was held for many years during which multiple Porsche training courses and examinations were attended both in the UK and at the Porsche factory in Germany. 2004 was a big year in his career this being the year he and Nick joined forces and RPM was born.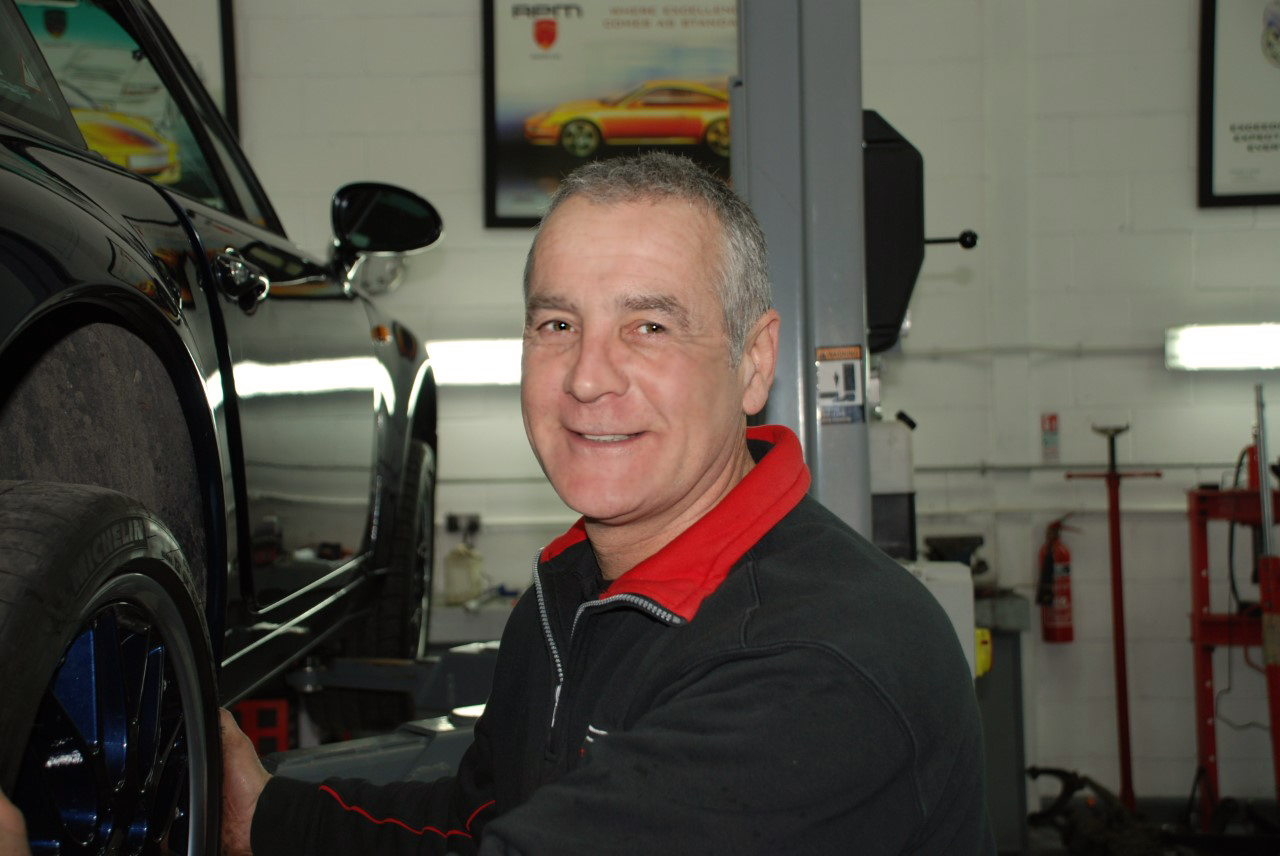 Nick Roberts - Partner
Nick too being with RPM from day one, lets say the wiser one of the team. Having worked within the motor trade for most of his life we have yet to see him spend a penny of his earnings! Some may call him tight but he likes to think of himself as careful saving for later life "it might be time to think about spending some of that hard earnt". Nick too is a fully qualified technician having worked on many makes and models in his early years but once he joined the Porsche brand he stuck with it and now has over 20 years experience working with Porsche.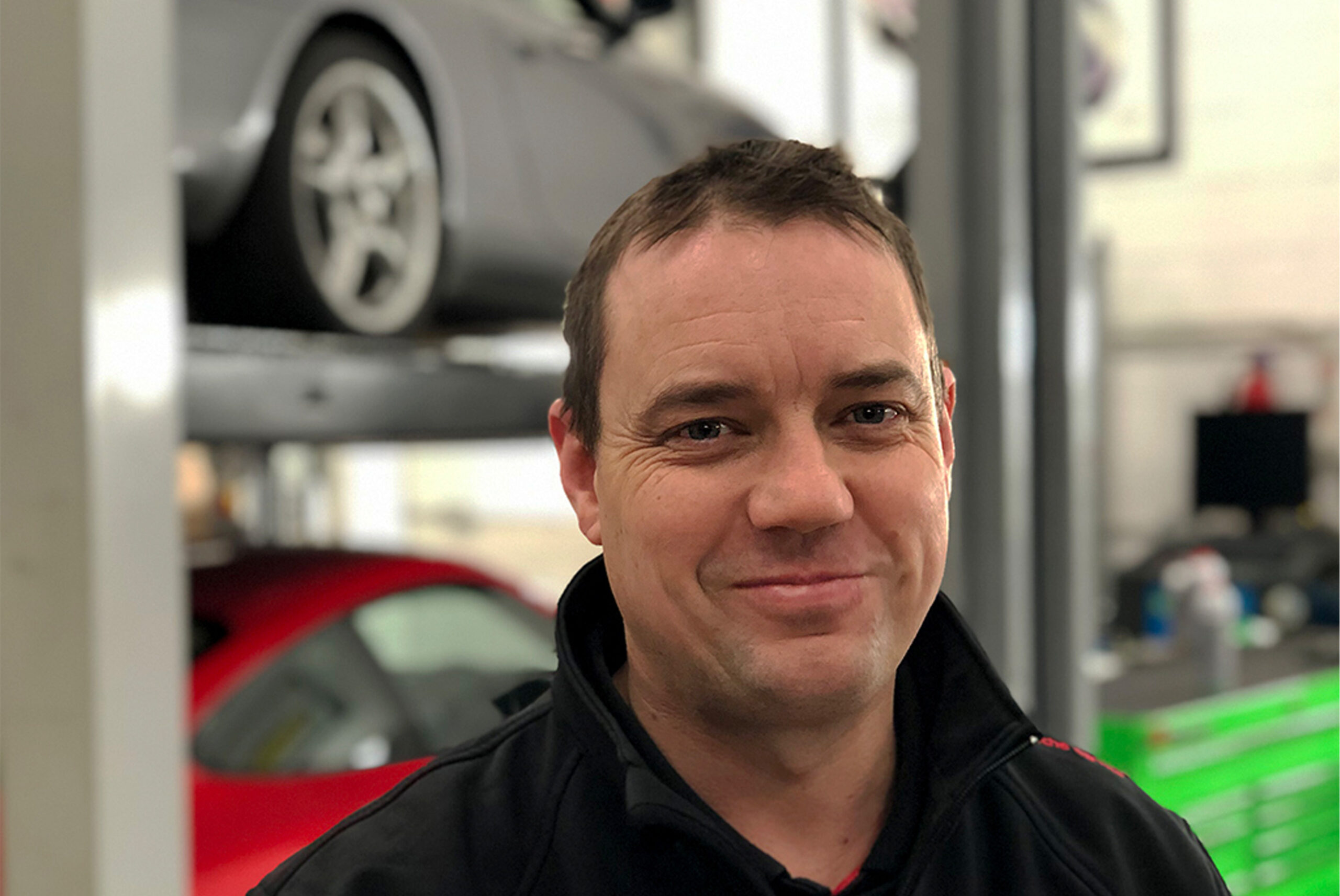 Andy Carling - Porsche Technician
We're pleased to welcome Andy to the team here at RPM, Andy is highly experienced and fully accredited Porsche Gold Star Technician. Working at Porsche Leeds for over 15 years on brand new models and Hybrids, Andy is certified to work on high voltage models. This adds a new dynamic to our team of technicians and additional expertise on the latest models including Hybrids.
Another car fanatic from a young age, Andy has been tinkering with engines since the age of 12 and spends his spare time on track in his BMW 328.
We're pleased to welcome Andy on board, he's a great guy and talented technician.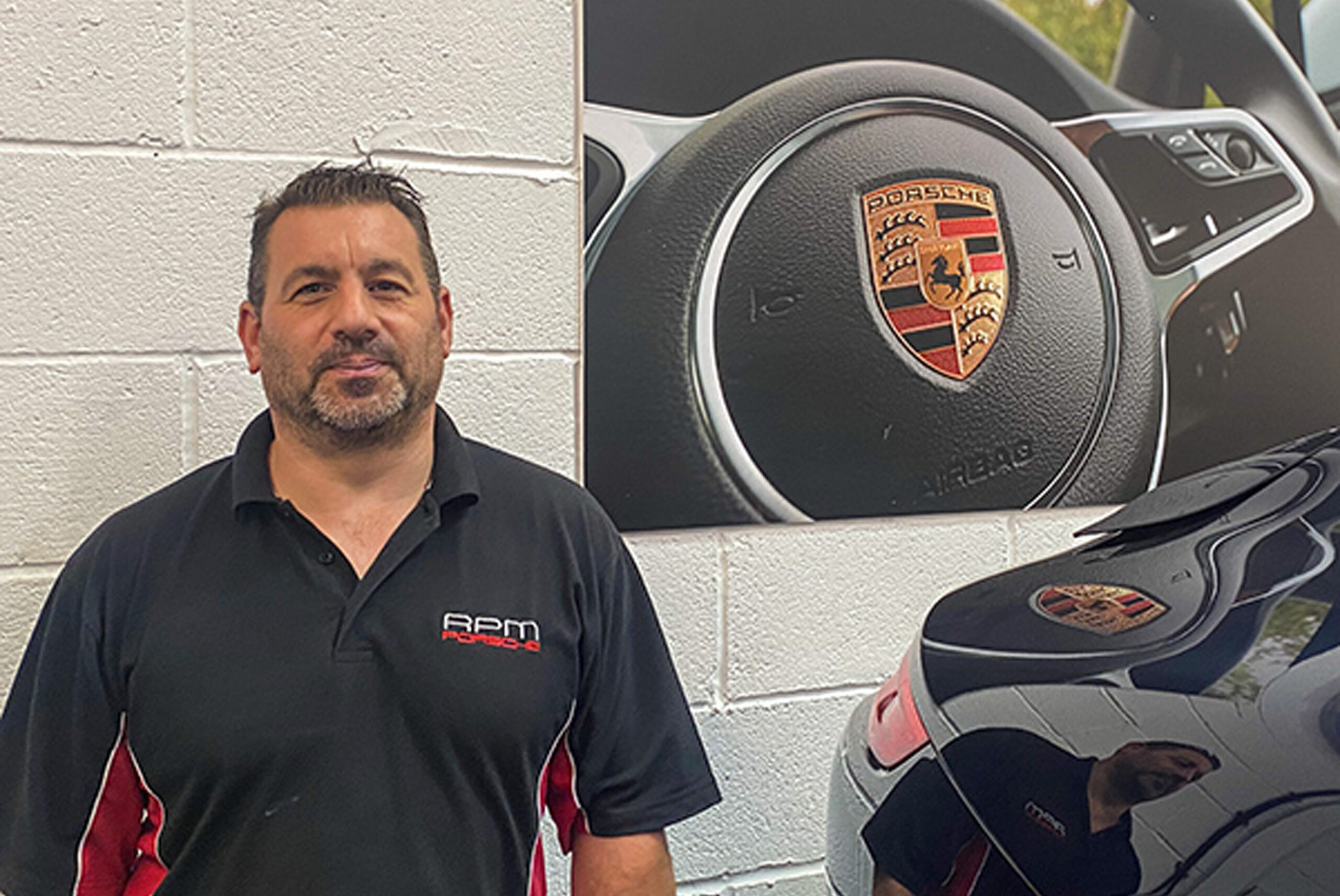 Adrian Johnson - Detailing Specialist
Adrian joined our team to head up our new detailing facility. With over 30 years in the trade, Adrian started his career as a technician at VW before moving on to work with other brands. During his time as a technician Adrian has always had a passion for detailing and decided to make a career switch, Joining Swissvax UK where he was fully trained in the art of machine polishing and the process of natural carnauba wax application, he has since undertaken ceramic paint protection training to become a certified Car Pro Professional detailer.
His attention to detail (no pun intended) is phenomenal and our customers have been blown away with the results of his work.
In his spare time, Adrian enjoys camping in his VW T5 camper, built by himself and is quite possibly the shiniest camper van on the road! He's also a motorsport fanatic, family man and an all-round great guy.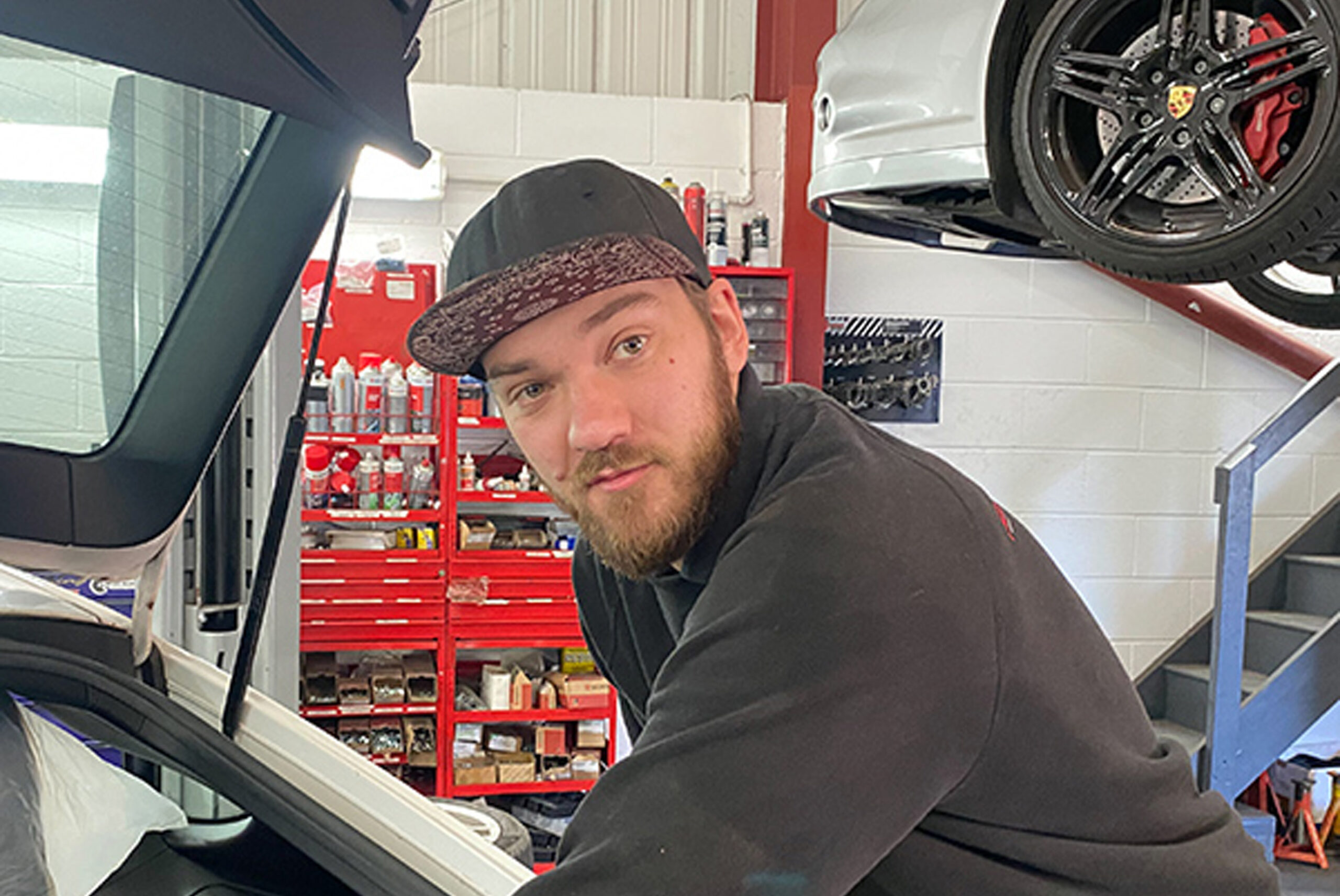 Lewis White
With over 14 years technical experience, Lewis started his mechanical career with Mercedes as an apprentice, before moving on to join the VAG group. Trained in high voltage, Lewis brings a wealth of knowledge to our team as well as his questionable array of hats.
Lewis has a passion for classic cars and is currently restoring a classic mini which he bought many years ago, as his first car. In his spare time, he also enjoys trial biking and tinkering with anything from 2 to 4 wheels!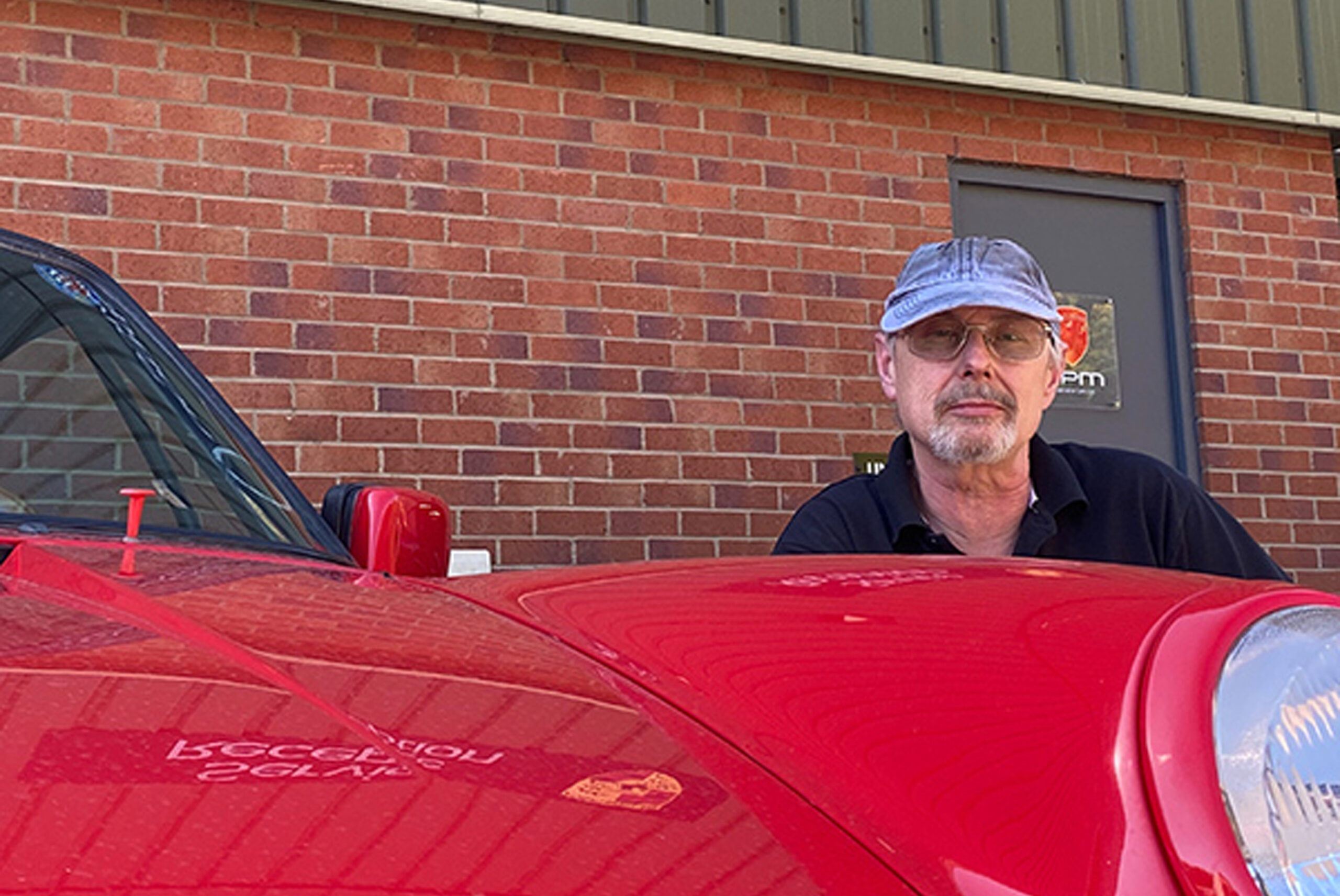 Kevin White
Kevin (no relation to Lewis) is a highly experienced technician with over 45 years in the trade, he has covered a vast range of marques, gathering a wealth of knowledge and an impressive skillset. In addition to cars, Kevin also enjoys model engineering, manufacturing bespoke 2 and 4 stroke engines, machining the individual parts from blueprint in his home engineering shop.
If there's ever a specialist part or tool that can't be sourced, if we ask Kevin nicely, then he might just be able to make us one.
In his spare time, Kevin also enjoys fly fishing and spending time in the great outdoors. A fantastic addition to our team and highly knowledgeable.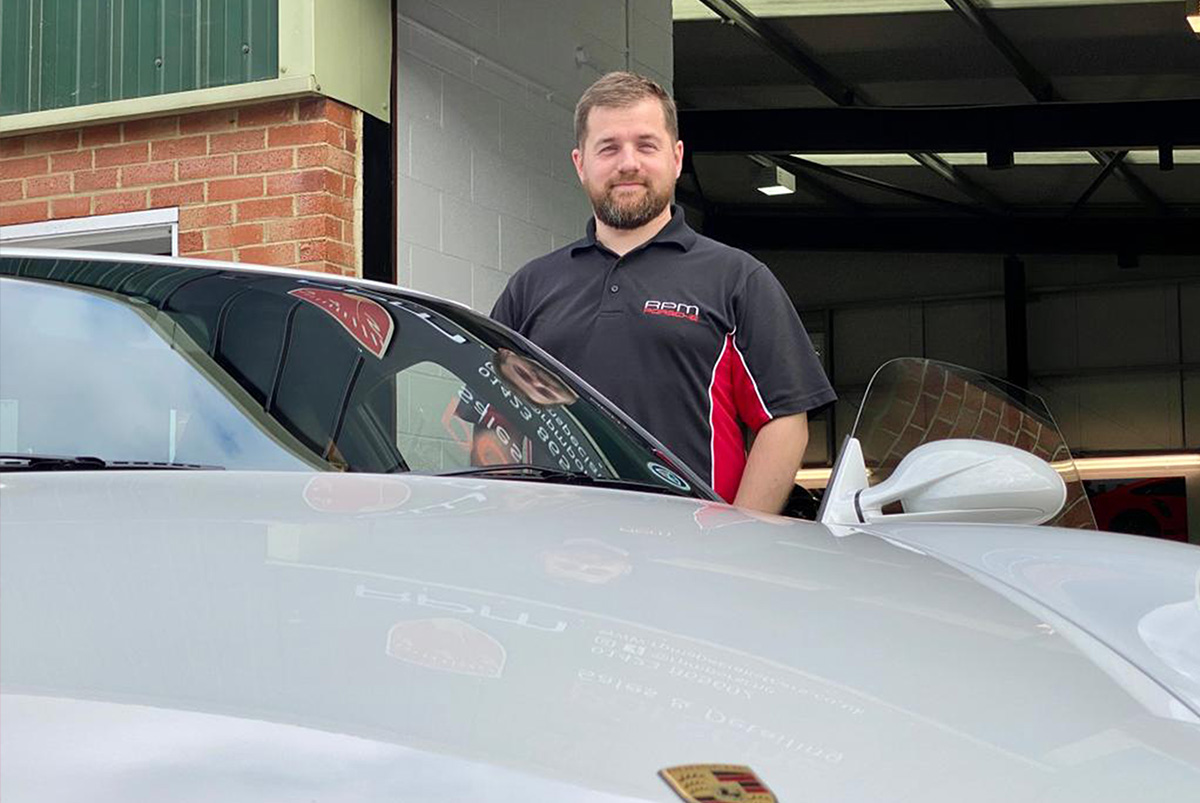 Ben Roberts
Allow us to introduce Ben Roberts, the newest addition to our team at RPM Specialist Cars. As our Sales Executive, Ben brings a unique blend of technical acumen and a passion for all things automotive.
With a background rooted in software and systems, Ben's technical expertise adds a fresh dimension to our team. His affinity for cars and bikes isn't just a casual interest – it's a genuine love affair. In fact, he's embarked on the epic journey of the Scotland North Coast 500 on his BMW S1000R before hanging up his boots for 4 wheels instead of 2!
But beyond the revving engines and open roads, Ben is also a devoted family man with two young children. Interestingly, Ben's connection to RPM Specialist Cars runs deeper than his role – he's the son of none other than Nick Roberts, a testament to the passion for excellence that runs in the family.