Porsche Engine Rebuild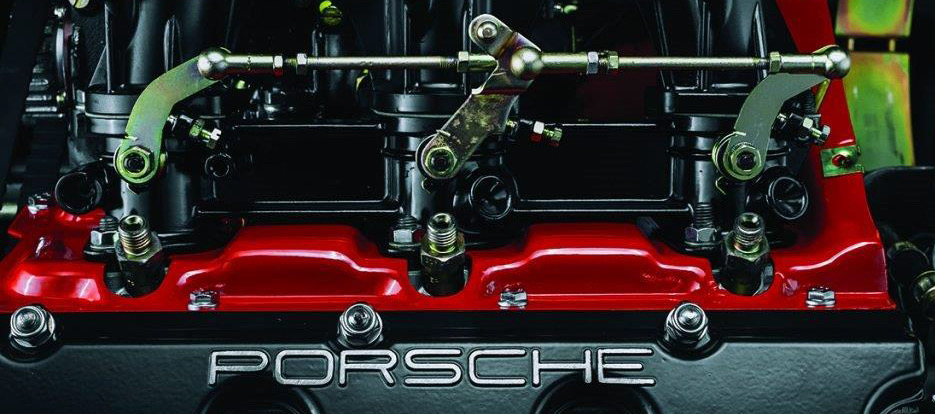 Porsche Engine Rebuilds at RPM
As your local Porsche specialist, we are dedicated to providing a first-class service and this is especially prevalent when it comes to our Porsche engine rebuild and repair service. Our Porsche technicians are extremely knowledgeable and take great pride in every engine repair completed.
An Engine, and the work it requires is usually quite a unique job, so after each engine has been fully disassembled our engine technician will carry out a detailed assessment, not only compiling a list of the failed components but also one of recommendation. These recommendations would be based on the technician's vital knowledge and experience of your Porsche engine, it would include items that were showing signs of deterioration, however are not necessarily in need of immediate replacement.
After this assessment stage we would hold an internal briefing to discuss our findings, before communicating these with yourself. Our technicians will happily walk you through their findings, explaining any issues along with a solution at a technical degree to suit each individuals level of understanding.
At this point a plan is drawn up along with an outline cost of the work which has been agreed. With an experienced team and an extensive collection of  special tooling we are able to undertake most of the rebuild process in-house. However, rest assured if any specialist work is required (such as cylinder machining to rectify Bore score) then this will only be outsourced to a trusted 3rd party business partner.
IMS Bearing Replacement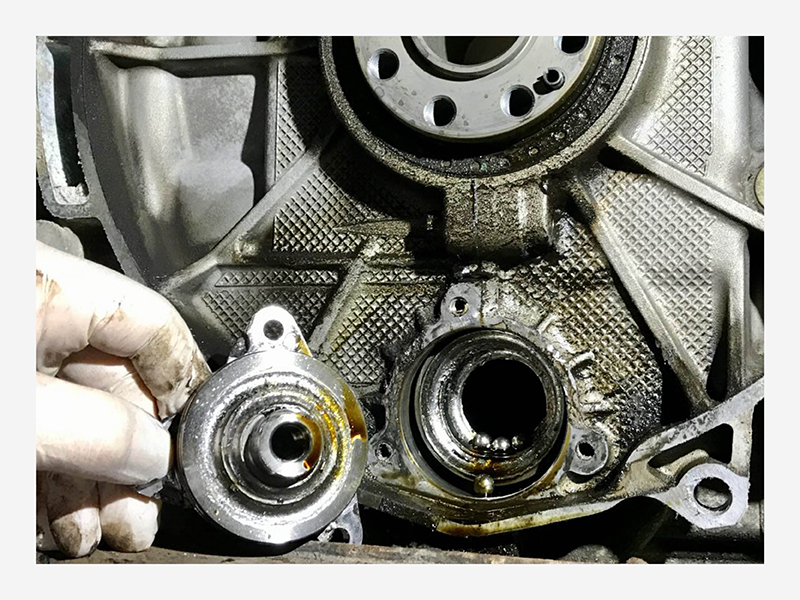 We have a wealth of experience in successful IMS bearing upgrades.
Our technicians use the IMS Retrofit Bearing designed by LN Engineering which is the original ceramic hybrid ball-bearing replacement for 2000-2005 Porsche Boxsters and Porsche 911
Bore Scoring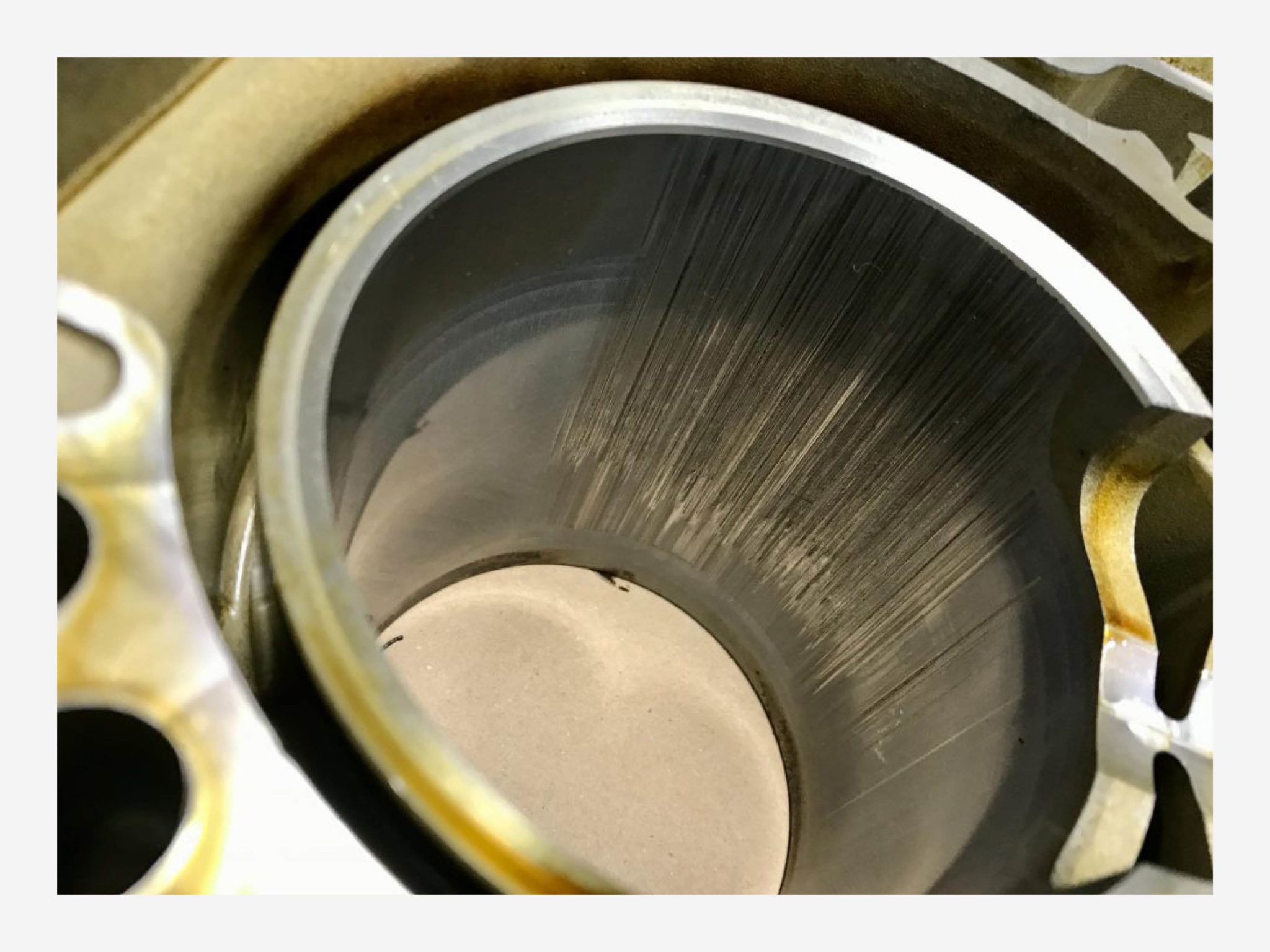 All water cooled 911's Boxster's and Caymans from 2004 through to 2006 are at risk of suffering from bore scoring however, it would appear the percentage of engines actually affected is relatively low.
Find our more about symptoms and recommendations on the following service page
Rear Main Seal (RMS)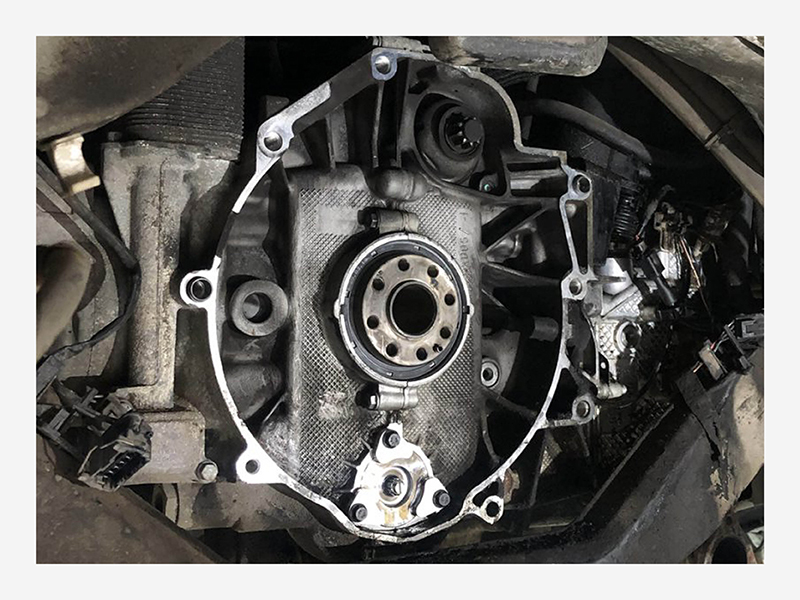 RMS problems are common on Porsche 996, 997, Boxster and Cayman models and in most cases they usually cause nothing more than a slight oil leak however, in some severe cases it can cause contamination to the clutch friction plate, resulting in poor gear selection and loss of performance.
Low Temperature Thermostat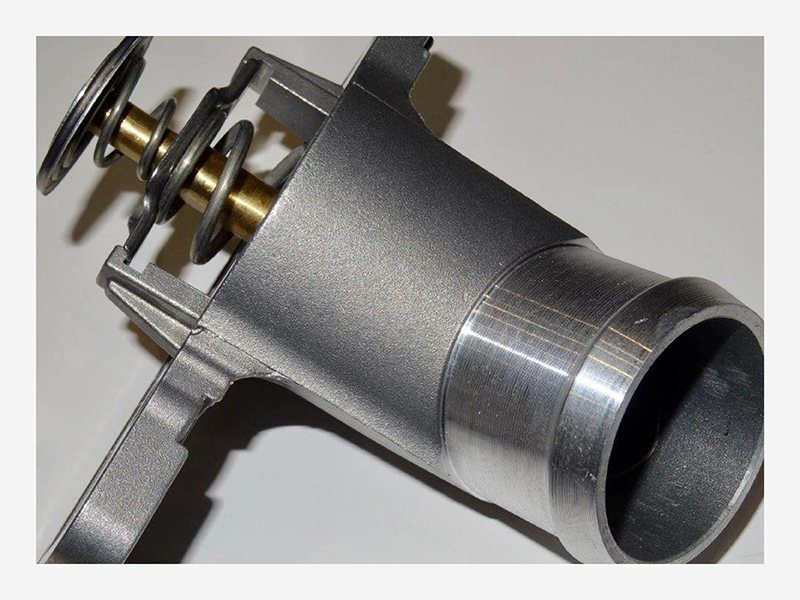 This is relevant to standard Porsche 996, 997, Porsche Boxster and Porsche Caymans up to and including 2008 model year.
It would be beneficial to replace all original cooling thermostats with a new modified unit with a lower opening temperature
If you feel you may require a Porsche engine repair or rebuild then please give us a call to discuss your requirements. We can arrange an appointment to better understand your concerns along with any future plans you have for your Porsche. We could also use this opportunity to carry out an assessment of your Porsche to establish the work required, discussing any repair or upgrade options that may be available.
Call 01423 865 602 to speak to a Porsche technician or simply complete the contact form linked below.