The launch of RPM detailing is finally here!
After many years of maintaining your Porsche from a mechanical aspect, we felt it was time to offer the same levels of care for your vehicles paintwork, with the launch of our very own RPM detailing centre here in Harrogate, the heart of the Yorkshire Dales.
The valeting and detailing process is one that we have become very well accustomed to over the years, especially within our sales department, where many an hour has been spent preparing our Porsche stock ready for its new owner to enjoy.
We have selected several detailing service packages which can all be tailored to suit you and your vehicles exact requirements. These packages range from a basic valet to a full detail, incorporating varied levels of paint correction (stage/intensity of machine polish) and finished with a choice of product to best suit your vehicle and lifestyle.
We have invested in the right staff, equipment and time to bring you a select choice of detailing options along with a level of service that has become expected by any customer visiting RPM.

From a professional paint correction detail to the application of ceramic coatings, our CarPro approved detailing technicians use a range of compound machine polishing techniques to create a swirl free paint surface for the application of wax products & CQuartz ceramic coatings
CQuartz ceramic coating adds a hard protective shell to the surface of your paint, to enhance & protect against fine scratches, water spots, bird droppings and harmful UV rays. It's durable & hydrophobic effect means less effort is needed to wash your car. Win Win!
The image below shows before and after pictures of a Porsche 991 following a full paint correction detail. As you can see, the results are fantastic and the owner was absolutely thrilled.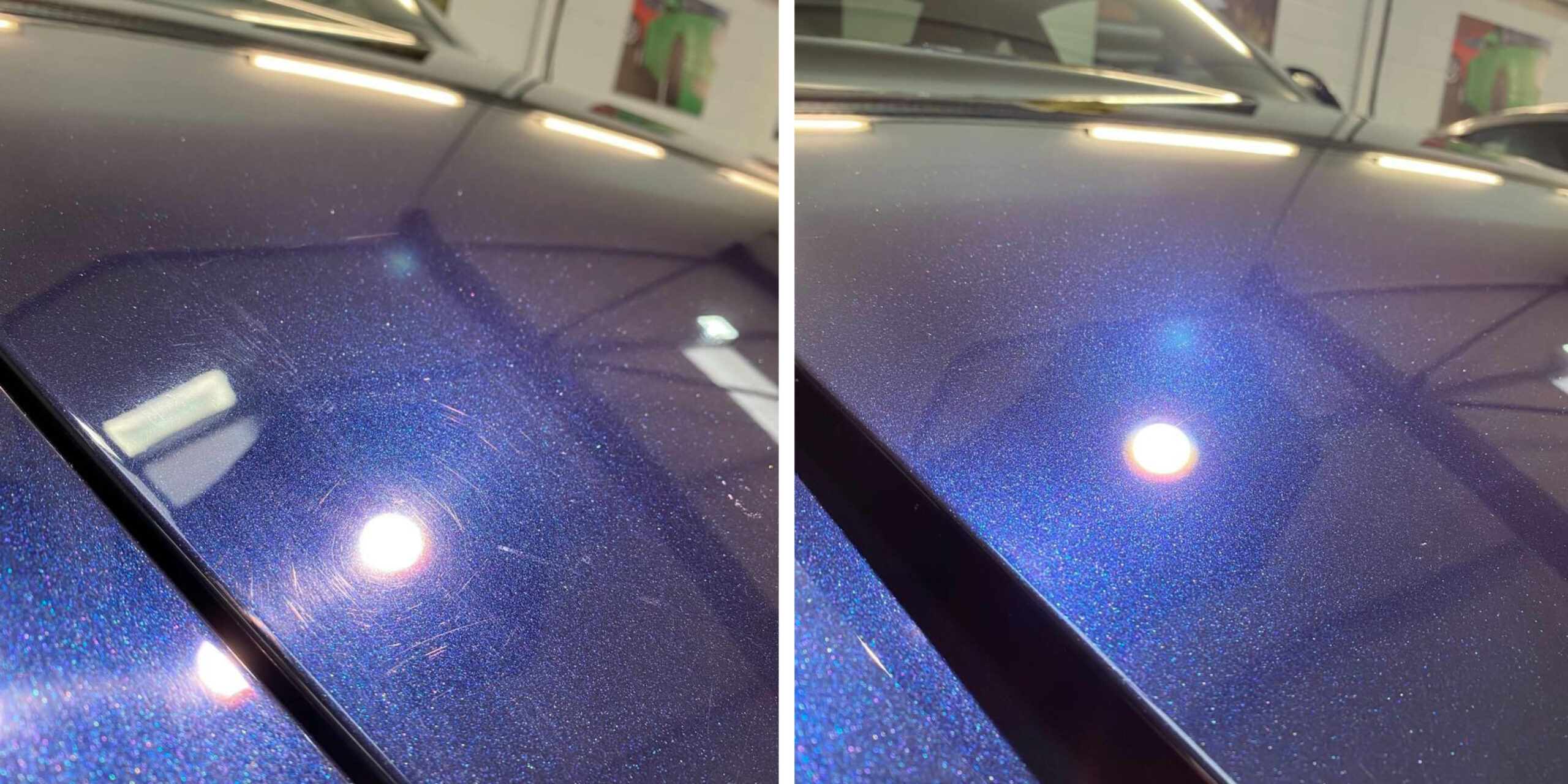 To find our more about the detailing services we offer, head over to the Porsche detailing section of our website or click the button link below.