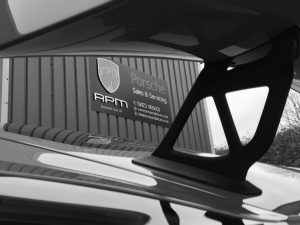 Dear Customers
RPM along with many other businesses and organisations throughout the UK have been following Government and the World Health Organisation guidance regarding the Coronavirus (Covid-19) pandemic.
Although we are on the Government Exceptions list of retail / service businesses allowed to operate under this initial period of lockdown, we feel that the time has now come to temporarily close the doors of our Porsche service department. We have made this decision based not only on the health and wellbeing of our staff and customers, but also from an inability to complete required work on customer vehicles due to a limited parts availability as our supply network understandably closes around us.
For these reasons we have taken the decision to temporarily shut our Porsche service department as from the close of business on Tuesday 31st of March (RPM Car Sales has already temporarily seized trading in line with Government Guidelines). This isn't a decision we have taken lightly and we hope that you all understand.
We will however aim to complete any required work that we already have in our workshops prior to this closure (parts availability allowing) and we will be in contact with any customers that have work scheduled over the coming weeks to arrange alternative bookings.
Don't worry if your vehicle is due its annual MOT inspection during this period, as the government have implemented a 6 month extension to MOT's due after the 31st of March 2020.
During this time of closure, we will be continuing to monitor calls and emails into the business and will do our best to respond to them as promptly as possible.
Should we have a customer who is experiencing an immediate issue with their Porsche or indeed anyone working within the NHS or other emergency services where their vehicle is essential for them to use, please give us a call and we will endeavour to do everything we can to keep you on the road.
Thank you to all our customers for your support and understanding during this difficult period. We hope you and your families stay safe and we look forward to seeing you again soon.
Best wishes from all the team at RPM