Wheel Refurbishment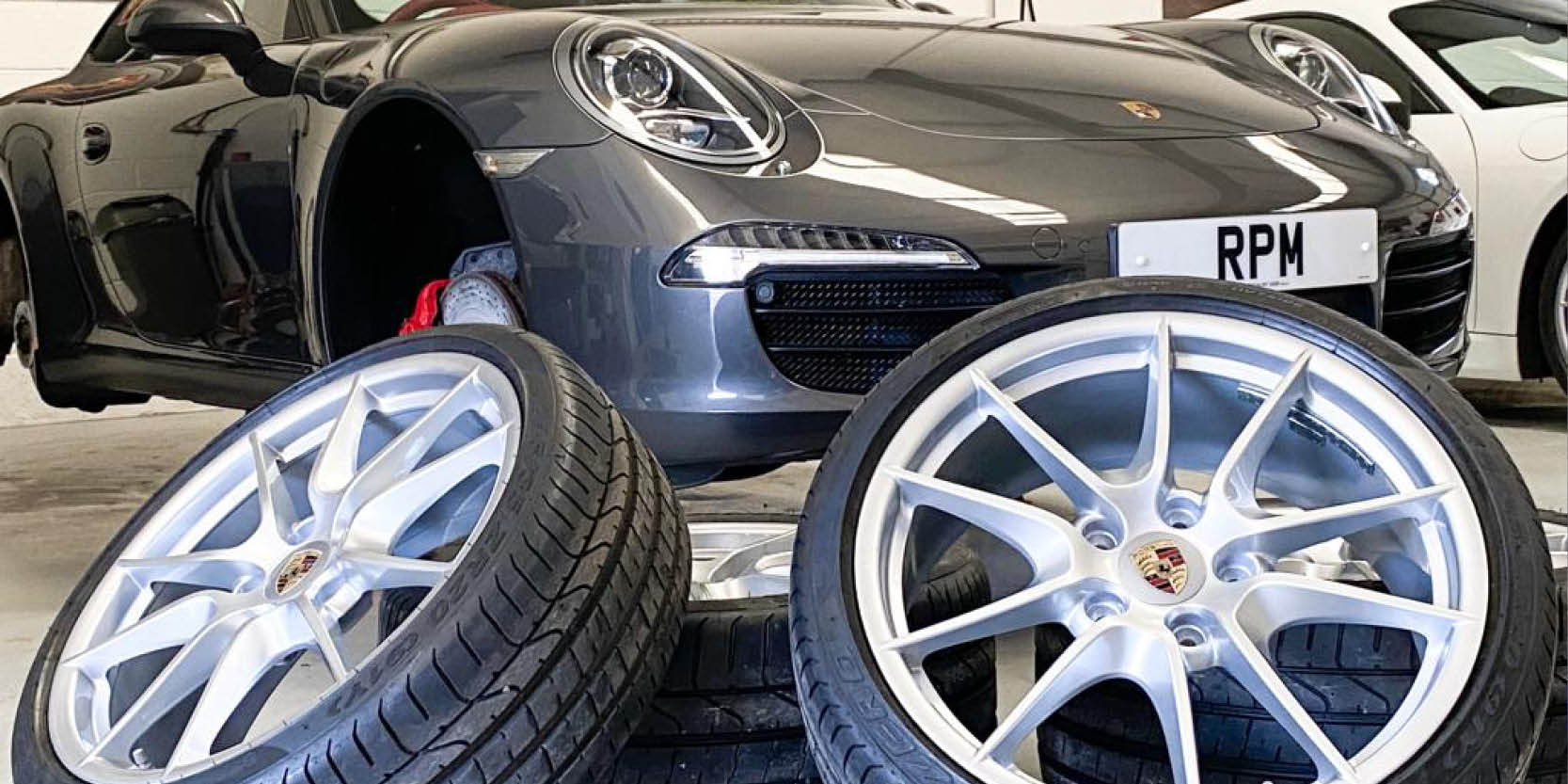 As part of our Porsche detailing services, we offer a full alloy wheel refurbishment service.
From restoration of existing wheels to colour change we will manage the whole process. We have used a specialist alloy restoration service for both customer vehicles and sales cars for many years and we are pleased to now offer this as part of our detailing packages.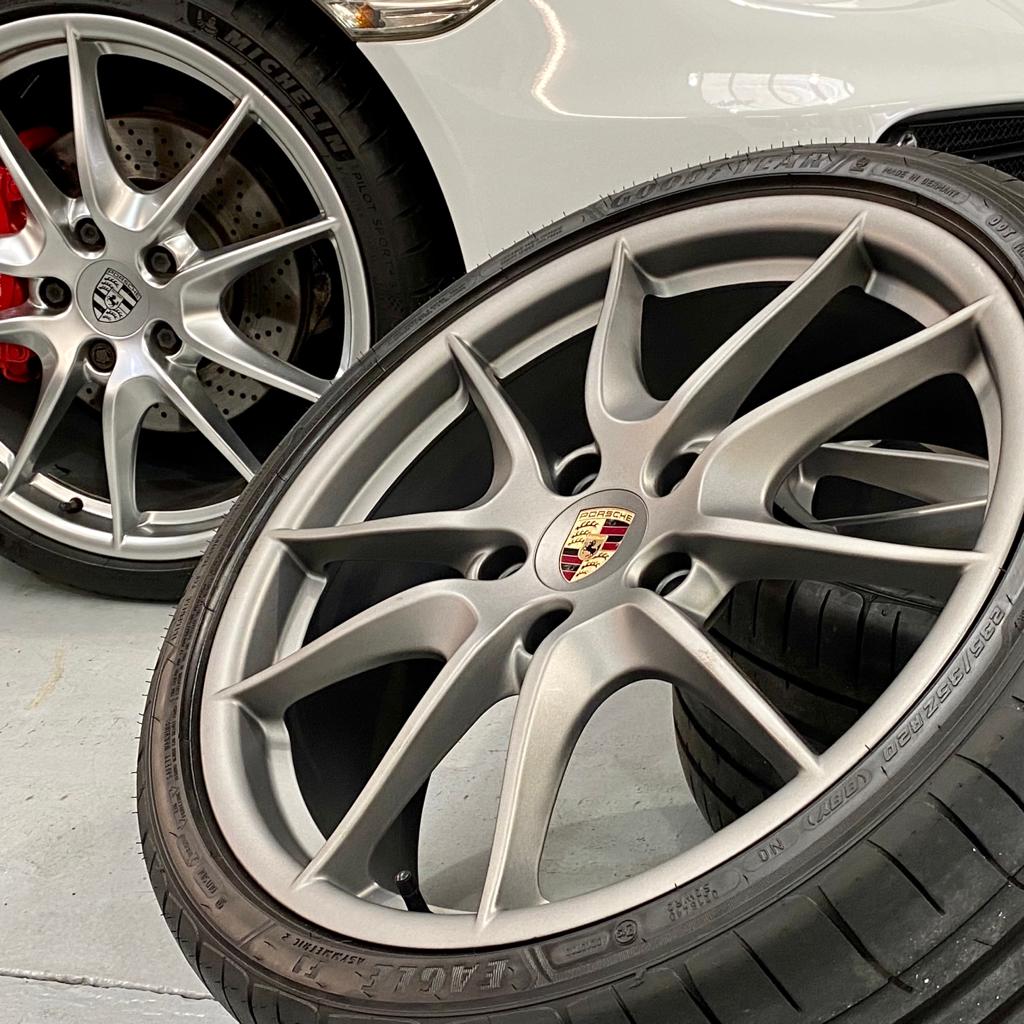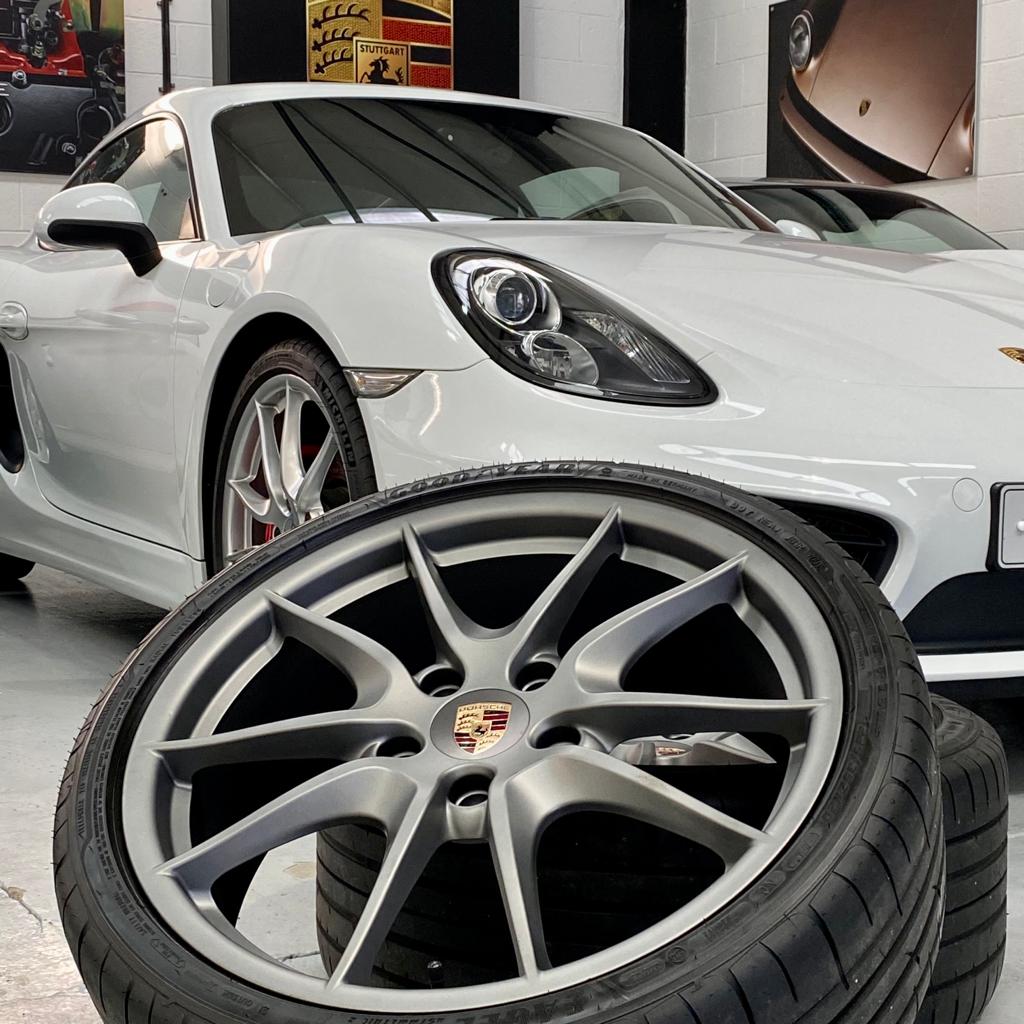 What's involved in Porsche Alloy Wheel Refurbishment
Wheels are chemically striped with eco friendly solution (for between 8-12 hours) this removed the top coat of paint and softens corroded area. Following this, the wheels undergo a fine media shot blast front & back, prior to a final sand and contouring to reduce the appearance of any damaged cause by curbing.
Key areas are masked prior to painting which is a 3 stage combination process. Powder base coat followed by a wet coat and a final powder lacquer which provides a harder more durable finish.
If you would like a price for our alloy wheel restoration service, please contact our team on 01423865602 or click the enquiry button below to fill out a contact form. To find out more about our Porsche detailing services, please take a look at our detailing page