Enhance and Protect Your Porsche 718 Cayman GTS with Zunsport Grilles
As a proud owner of a Porsche 718 Cayman GTS, you understand the importance of keeping your high-performance sports car in pristine condition. From the sleek lines to the powerful engine, every aspect of your Porsche deserves the utmost care and protection. One essential upgrade that can not only enhance the visual appeal of your vehicle but also safeguard its vital components is the installation of Zunsport stainless steel grilles.
Custom-Made for Your Porsche Model
Zunsport grilles are meticulously designed and manufactured to perfectly fit your specific Porsche model, including the 718 Cayman GTS. Made from premium stainless steel, they offer a durable and long-lasting solution to protect your Porsche's vulnerable front radiators and condensers. These grilles are available in a natural stainless steel finish or can be coated with a sleek black finish to complement the aesthetics of your Porsche.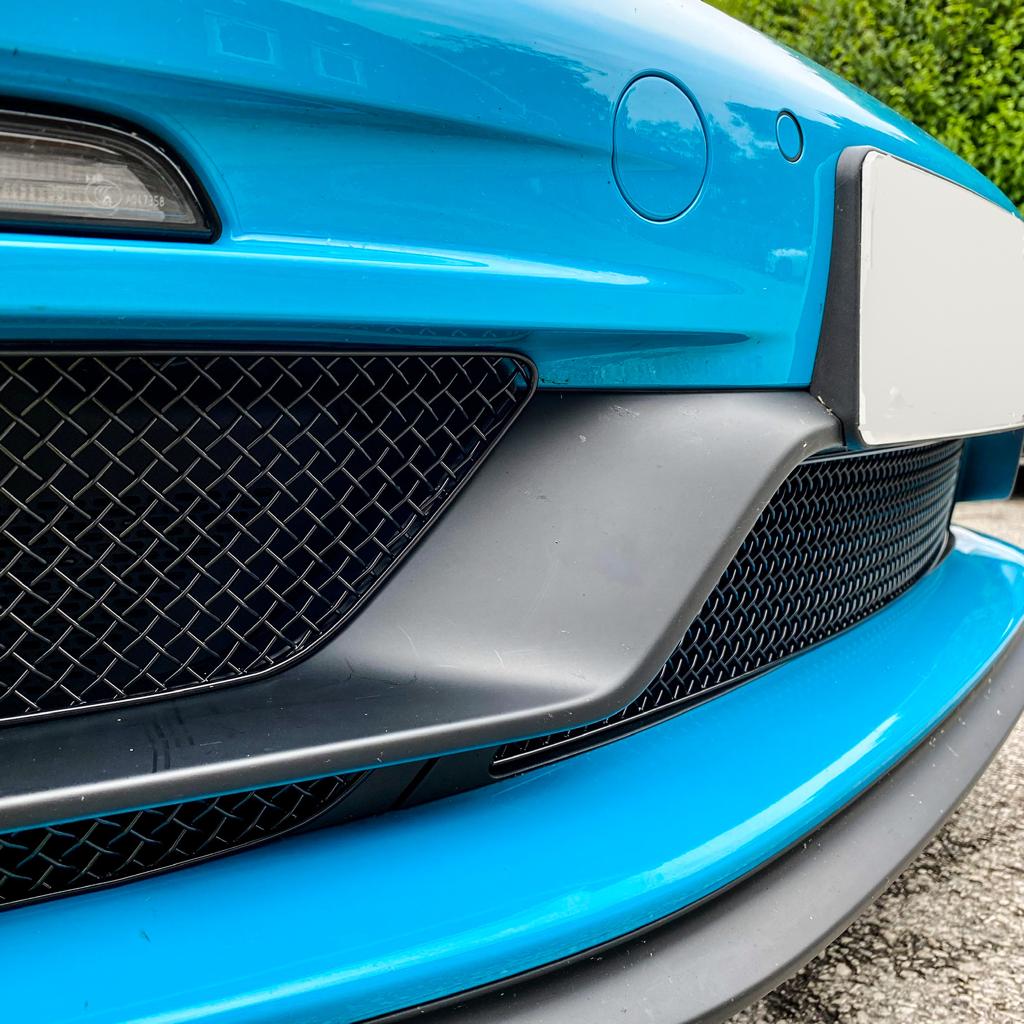 The Benefits of Zunsport Grilles
One of the most significant advantages of Zunsport grilles lies in their ability to safeguard your Porsche's cooling system. The modern design of Porsches, with their coolant radiators positioned at the front within large bumper openings, provides excellent airflow for efficient cooling. However, this also exposes the radiators to potential damage from road debris, stones, and sharp objects.
Installing Zunsport grilles acts as a protective barrier, keeping leaves, road debris, and other foreign objects from entering the air intakes. This substantially reduces the risk of costly damage caused by punctured components or corrosion due to debris buildup. By maintaining clear air vents, you ensure the efficient flow of air, enhancing the cooling system's performance, especially during high-performance driving.
An Attractive Upgrade for Porsche Enthusiasts
Beyond their practical benefits, Zunsport grilles also serve as a stylish visual enhancement for your Porsche 718 Cayman GTS. The precision design and premium stainless steel construction exude elegance and sophistication, making them a popular choice among Porsche enthusiasts. Not only do these grilles protect your prized possession, but they also add a touch of individuality to your Porsche's appearance.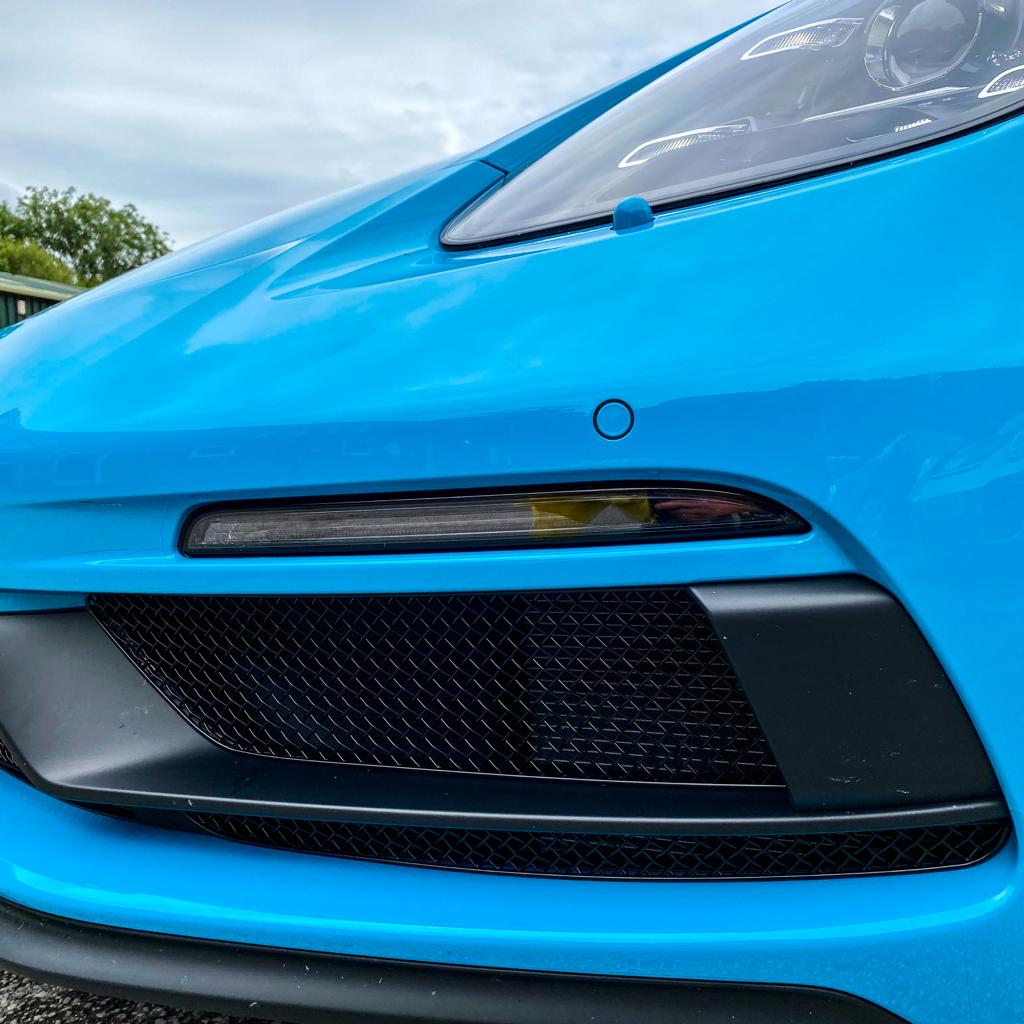 Easy Installation and Lasting Protection
Fitting Zunsport grilles to your Porsche 718 Cayman GTS is a breeze, as they are tailor-made for your specific model. The precision fit ensures a seamless installation without the need for modifications or alterations. With Zunsport grilles in place, you can drive with confidence, knowing your radiators and condensers are shielded from potential damage, saving you from costly repairs down the road.