Wheel Caliper Restoration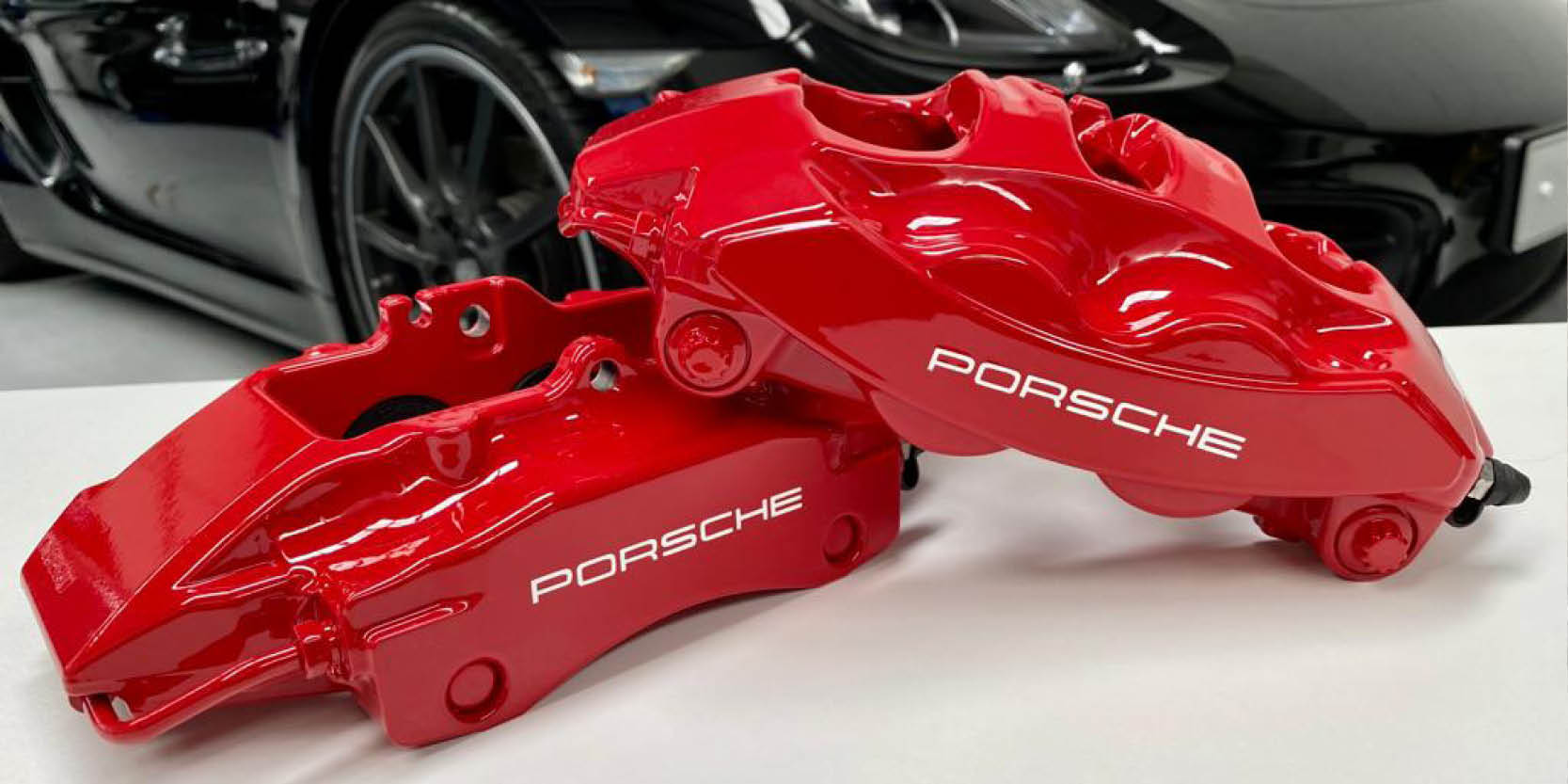 As part of our Porsche detailing services, we now offer a Porsche brake caliper and hub painting service, where the calipers are completely stripped of their old paint, before being re-coated in your choice of OEM paint colours and finished with a set of new Porsche decals.
This makes such a big difference to the appearance of your Porsche, there is nothing worse than a fabulous sports car showing off a great set of alloys, only to be let down by a dull brake caliper or rusty wheel hub peering back through the spokes at you.
Porsche as supplied from the factory with a variation of brake caliper finishes and colours depending on its age and model.
If the desire is to maintain originality most of these can be closely replicated, however people do tend to see this as an opportunity to upgrade their existing calipers with a change of colour, this more so if the originals are from a standard none S model.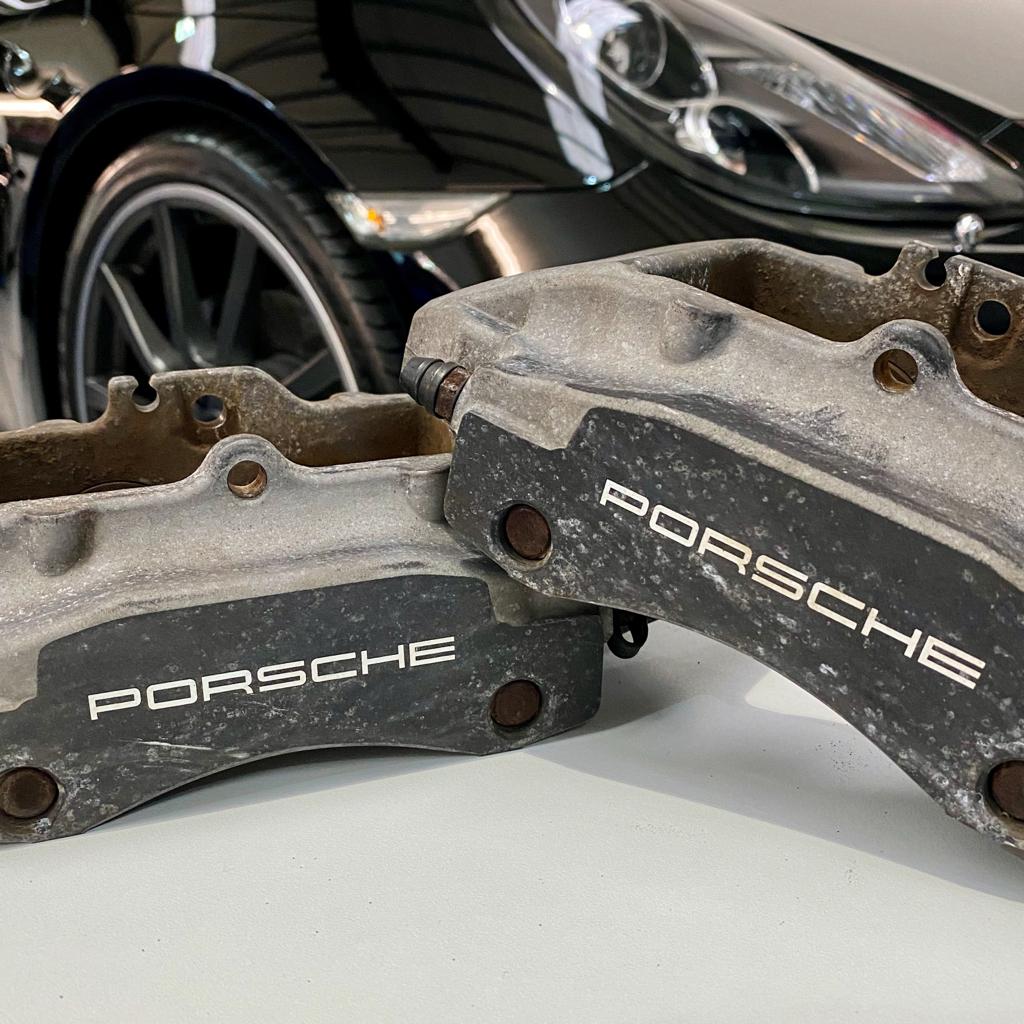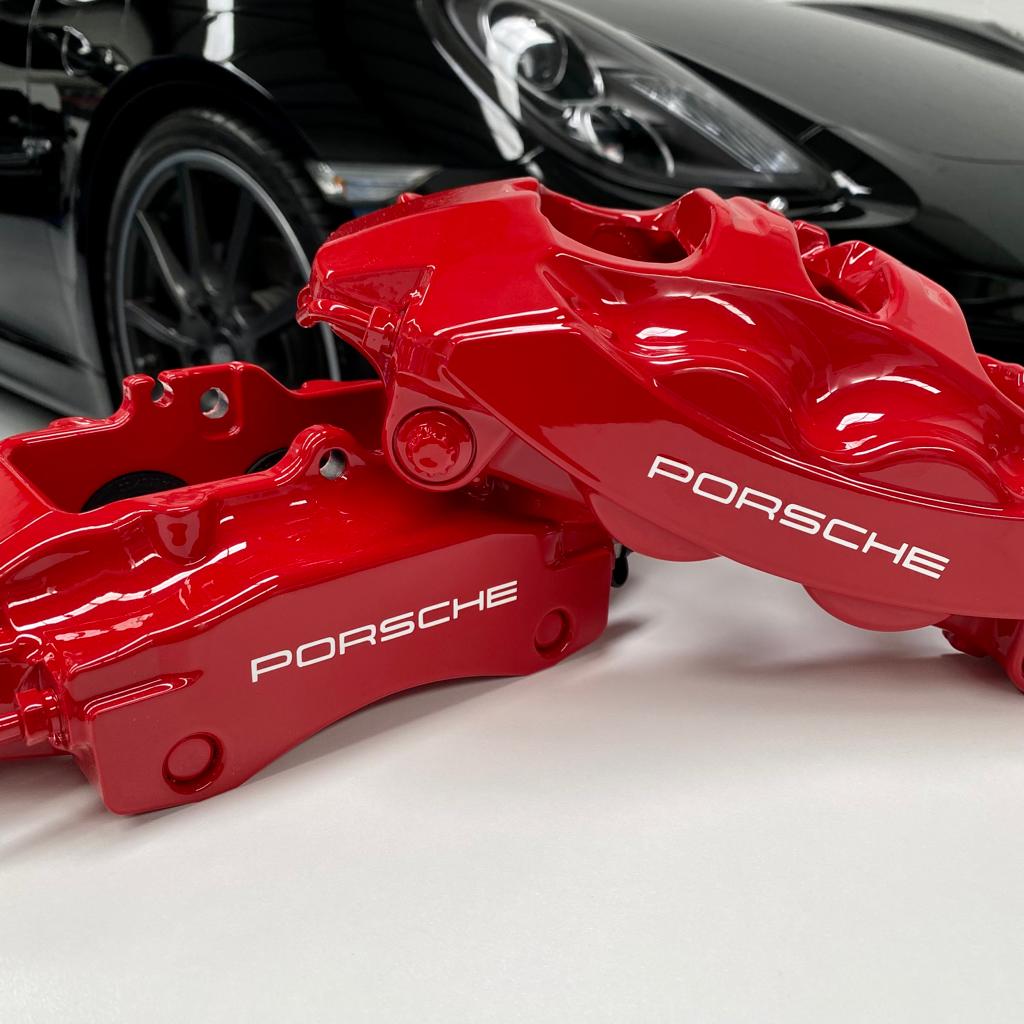 What's involved in Porsche Caliper and Hub Painting
Well first things first, your Porsche goes on the ramp for an initial brake assessment, this gives us an accurate picture of the overall condition of your brakes and what we may need to replace during this caliper re-paint process.
This may also be the time to consider replacing any worn brake discs and pads, as there would likely be a labour saving if these two jobs were to be combined, it makes sense to save a few pounds if possible…
Below is a breakdown of what is included when refurbishing all 4 brake calipers on a Porsche 981
Removal of the brake calipers
Refurbishment of 4 brake calipers
New piston seals
New bleed nipples
Hubs prepared and painted
Re-fitment of the brake calipers
New securing bolts (if required)
Bleeding of the brake system
The turnaround time is approximately 7-10 days.
In addition to the above items, we may need to replace some small parts if they appear to be worn or rusty, these items may include the following:
Brake pad mounting kit
Connecting brake caliper link pipes
As part of this brake caliper painting service we would also prepare and repaint the brake disc/hub. Further details of this process can be found on our Hub renovation page.
If you would like a price for our Porsche caliper and hub painting service, please contact our team on 01423865602 or click the enquiry button below to fill out a contact form. To find out more about our Porsche detailing services, please take a look at our detailing page