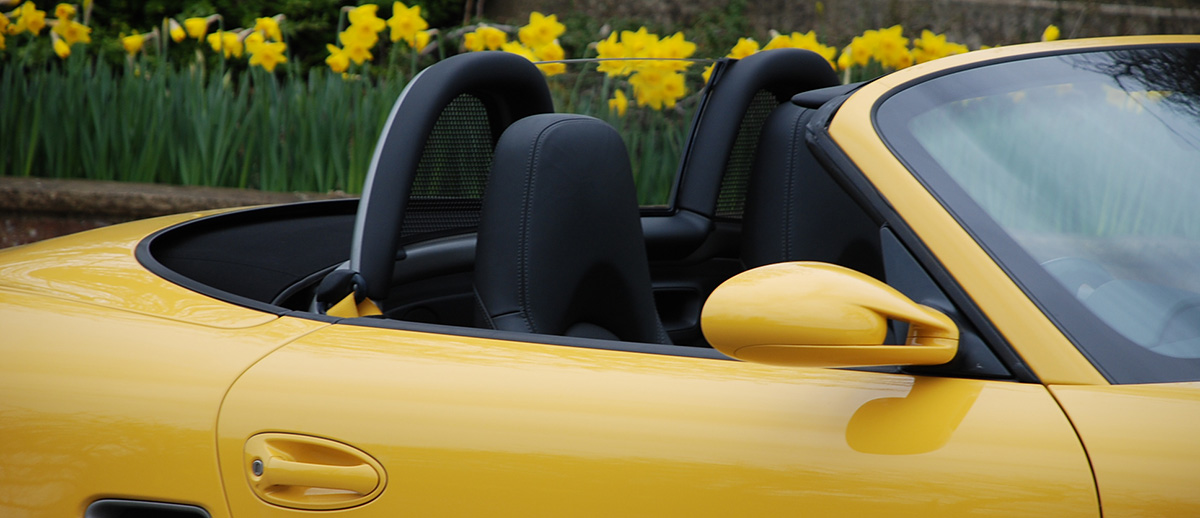 Whether you've been driving your Porsche throughout winter, or you decided to put your Porsche into storage, there are some simple checks you can carry out to prepare your Porsche for spring.
Tyres
Now's the time to change to your summer or all season tires and save the tread on your winter tires for when you need them. This is a good opportunity to double check tread depth and tyre condition. If you're Porsche has been in storage, check your tyres for any cracks and make sure to check the air pressure before you leave the garage.
Brakes
When changing your tires, you should also check the condition of your brakes. Salt can take its toll if you have been driving throughout winter, as well as normal wear and tear. If your Porsche has been in hibernation, pump the brakes a few times before you set off,  they may have become a little tight during storage.
Battery
If you've used a trickle charger whilst in storage, your battery should be in good condition but it is always a good idea to double check. To find out more about the CTek Chargers we hold in stock, click here
Wheel alignment
Following winter driving, poor road surfaces with pot holes can change the steering geometry, if left unattended, this can cause uneven tyre wear and even increase fuel consumption. We recommend a full steering geometry assessment and adjustment every 2 years but if you've been driving on poor road surfaces over winter, we're recommend one much sooner. Find out more
Air Conditioning
Test your air conditioning system, is it blowing cold? One of the most common reasons air conditioning systems lose their cooling power is low gas, so we'd recommend having it topped up before the summer to help you stay cool. Find out more
Soft Top Re-Proofing
If your Porsche soft-top roof has lost its waterproof properties and has become absorbent or faded, we'd recommend having a re-poofing treatment before the April showers. Find out more
Paint
Paintwork can look faded over time, it is usually due to swirl marks caused by wash chemicals and the ubiquitous 'drive through hand car washes'. Machine polishing is required to remove light swirl marks and a coat of wax or ceramic coatings will lock in and protect the shine. Detailing services
If you would like any further information on any of our services,  please contact one of our team on 01423 865 602.