Porsche Detailing Services
Car detailing helps to retain much of a vehicles original value and it can also add a considerable amount to the value of classic Porsche models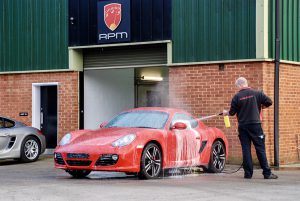 Snow Foam Safe Wash
Every car that comes in to our workshop undergoes a full decontamination snow foam safe wash to ensure the paint surface is completely free from contaminants prior to detailing work being carried out.
Detailing
Detailing is the process of correcting paintwork using a machine polisher and specialist products. Our experienced detailers use compound machine polishing techniques to remove scratches, swirl marks and imperfections in the paintwork before applying paint enhancing products and protective wax.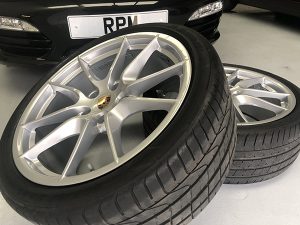 Alloy Wheel Refurbishment
Chemically striped with eco friendly solution (for between 8-12 hours) this removed the top coat of paint and softens corroded area. Following this, the wheels undergo a fine media shot blast front & back, prior to a final sand and contouring to reduce the appearance of any damaged cause by burning. Key areas are masked prior to painting which is a 3 stage combination process. Powder base coat followed by a wet coat and a final powder lacquer which provides a harder more durable finish.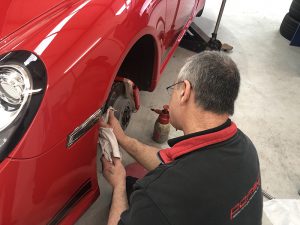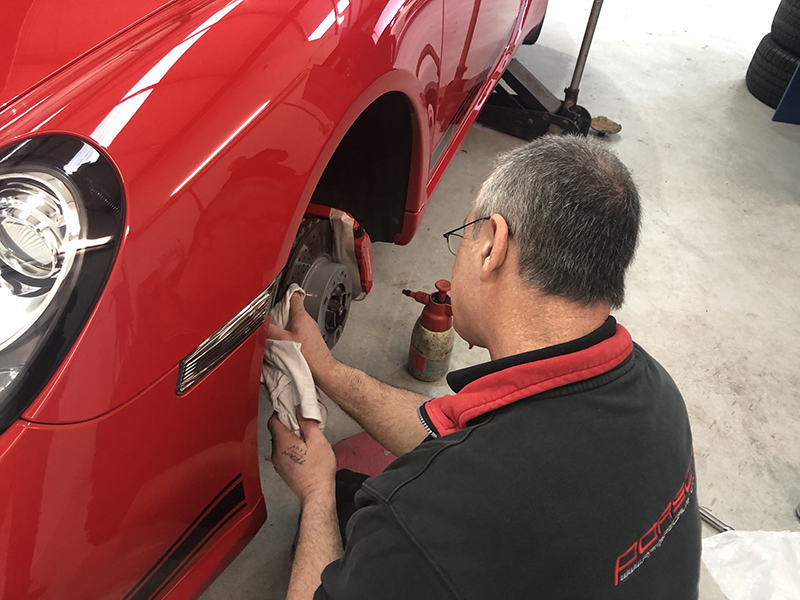 Hubs and Calipers Re-spray
Wheels off with hubs and arches thoroughly cleaned prior to application. Calipers refurbished and painted with a fresh coat of colour correct paint. Decals applied if requested and hubs freshened up with a new top coat.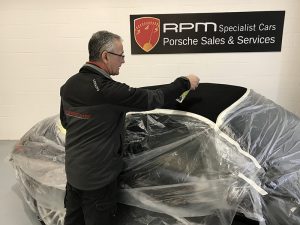 Cabriolet Roof Re-Proofing
Full clean and decontamination prior to product application, the hood is fully dried while all paintwork and edges are protected using a plastic film. The roof is then treated with a waterproof sealant which helps to repel dirt, water and protects against discolouration from UV rays.
Your Porsche is treated with extreme care here at RPM, unlike machine car washes which can be abrasive and damage the bodywork.  We will hand wash the exterior using professional products and provide a thorough internal clean which includes instruments, carpets, rubber seals and upholstery.